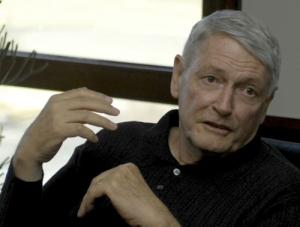 It is a good day for Liberty Media's John Malone.  Until now he had remained the only person named as one that was unjustly enriched in the Shenk shareholder lawsuit against Sirius XM.   Other board members that had the accusation leveled against them had it removed in pretty short order, but Malone was never removed until now.
In court documents filed January 31, 2012, Malone was named as being removed from the unjust enrichment claim with prejudice.  The reasoning behind his mane being removed was that there was insufficient evidence to support such a claim against him.  The case has involved the review of over 25 million documents (often termed a document dump - where you flood the opposition with so much paper that they can not possibly review it all), and thus far eight depositions have taken place with about seven more remaining.
With Malone now out of the lawsuit, at least in principle, this may pave the way for Liberty to stay on course with any plans they might have with Sirius XM (NASDAQ:SIRI).  In theory, had Liberty moved forward prior to now, there could have been risk.  With that risk removed, Liberty can now stretch their wings if they so desire.
The Shenk matter is still alive and well, as are the appeals in the Blessing case.  This event should not be construed as these cases going away.  In fact, depositions are happening as you read this.