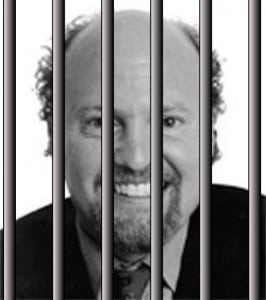 As expected, Jim Cramer has come out again to bash Sirius XM and its shareholders, on the heels of three separate positive analysts reports this week that included Citigroup, Stifel Nicholas and Barrington Research.
In this latest attack, Jim may have finally opened himself up to a lawsuit, as he outright lies in some of his assertions, which I will explain. You can't get sued for an opinion, but you can get not only sued but prosecuted for spreading false rumors about a company, which in my opinion, is just what Jim Cramer has done. Let's highlight this statement of Jim Cramer:
"But more important, this quarter is a disaster for Sirius as is the next one because the deal came too late to salvage the Christmas retail selling season and the fall auto season. Missed 'em both. Brutal."
Breaking this down we can easily find all the flaws and fear mongering of this statement.  He claims this quarter will be a disaster for the company. In a way, that may hold true as there will probably be merger related costs that cut into Sirius XM earnings. That is of course only if the synergies announced do not materialize in time, and we can see that cost cutting continues to be a priority of the merged company.
His next claim that approval came too late to salvage the Christmas selling season could not be farther from the truth. Besides the company already announcing that new radios will be in stores by Christmas, there is also the open access provision mandated by the merger which allows just about anyone to enter the retail satellite radio market with their own branded offerings. This will not only increase retail subscribers but will also result in lower costs as these radios will not be subsidized by Sirius XM.
His most outlandish claim, and the one that may end with Jim Cramer in a courtroom, is the outright lie that Sirius XM has somehow "missed" the 2009 OEM model year. The fact is that the companies are continuing to operate separately as XM and Sirius in regard to the automotive channel. Nothing has changed. OEM installation rates of SDARS have continued to increase. There has been no slowdown in this regard nor will there be. In fact, the target remains at 70% penetration for the 2009 model year. The OEM's benefit from these installs and as such are doing whatever they can to increase their unit profits.
Should new radios be introduced, manufacturers will conduct a "running change." This occurs frequently in the manufacturing process when parts changes occur due to such things as component problems or supply issues. A worse case scenario would mean that 4" wiring harness adapter would be needed to install a different radio than the one already prepared for, and wiring harnesses with a new radio connection would then be used to make the process seamless.
 Of course Jim also had to rehash the refinancing issues of next year, completely ignoring Merrill Lynch's assessment that at most the dilutive results of complete refinancing in a poor credit market would only result in 17% dilution as a worse case scenario. Again he fails to mention that Merrill Lynch's Jessica Reif Cowen says this is very unlikely, and instead operates under his own agenda. 17% from 1.35 for instance is 1.12, yet Jim insists the stock would go below a dollar. He also seems to overlook S&P's recent upgrade.
At this point it is clear that Jim Cramer intends to cause substantial harm to Sirius XM and its shareholders. The proof being that the comapny has offered guidance following Labor Day. Yet Jim insists on doing whatever he can, including lying to bash the stock lower before the company's conference call which of course he again fails to mention, to drive the price lower.
Also, despite Mel's interview with Cramer acknowledging that there will be no reverse split, Cramer again comes out and makes a case for it. I would bet that right now, Sirius XM attorneys are preparing the paperwork necessary to bring Jim Cramer to justice.
Position: Long SIRI, Short Jim Cramer