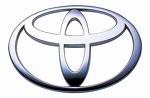 The news of an aftershock and tsunami warning this morning from Japan brings back to the forefront an issue that was widely discussed in the auto sector shortly after the devastating natural disasters that struck the country last month. While everyone carries compassion in their hearts for the devastation and losses, we must carry on and part of that is looking at how the events that have transpired will impact the financial sector.
Investing in Sirius XM Satellite Radio (NASDAQ: SIRI) requires investors to keep a close eye on the automotive channel. Last month when I reported on the issue, my philosophy that production would carry even a ripple impact on Sirius XM was met with criticism from passionate SIRI investors that felt there would be no impact at all. Now, a month later, the picture should be much clearer.
Toyota announced this week that production, which is still suspended at all but two of its Japan assembly plants, will not resume until late April, and only with a capacity representing 50% of the normal rate. The company typically has a spring shut-down (scheduled for may 9th), and will announce production decisions after that time. Toyota, as well as others, also produce cars in North America. While there was no natural disaster here, many parts that these plants require originate in japan. Toyota will shut down North American plants for 5 days this month.
Nissan will resume 50% operations beginning at two plants today, two more on April 13th, and another on April 18th. Honda announced that they are extending their reduced production schedule through April 22nd, and that they are still in a controlled production mode at plants in the United States. The key in all of this is the suppliers, which include scores of companies.
So how does all of this impact Sirius XM? That question depends on several factors that include not only production, but existing inventory levels, the psyche of the American consumer, and the ability of other manufacturers to fill the gaps.
Thus far, inventory of Japanese vehicles has not had a huge impact on sales. Most companies had at least 60 days of inventory in the system at the time of the disaster, thus, 30 days later there are still vehicles available to fill orders. With partial production happening, chances are that the manufactures can fulfill orders needed for the most part. Certainly some vehicles will be more scarce, but in the end people will be able to find the car they want.
The psyche of the consumer involves far more than a reaction to the natural disaster. The economy, the price of gas, and other factors also play a role. Also involved is the ability of consumers to forgo brand loyalty and the ability of manufacturers to have enough appeal to trigger such a switch. The bigger question may be whether the American consumer has enough confidence in the economy to remain in the market for a new car.
I still see a ripple impact happening that will play out over the next 6 months as it relates to the disaster in Japan. The rest of the economic factors are still in play and investors will want to watch closely. The U.S. government narrowly averted a shut-down this week, gas prices are spiking to highs that will impact each and every person. Meanwhile, auto makers are still offering great incentives, more fuel efficient vehicles, and consumers that have been waiting to make a move may find that their older car simply is more of a cash drain than a newer more efficient one.
Position - Long Sirius XM Radio