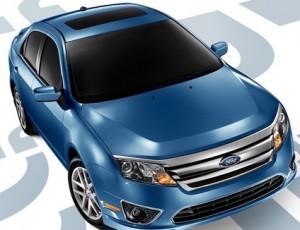 January auto sales look to be better than many have anticipated. In December of 2010 auto sales saw their peak for the year and came in at an impressive 12.4 million Seasonally Adjusted Annualized Rate (SAAR). According to Edmunds Jessica Caldwell, Interviewed on the Satellite Radio Round Table last evening, the SAAR for January should come in between 12.5 million and 12.6 million. This shows an impressive improvement over January 2010, and a continuation of 5 consecutive months with a SAAR over 12 million.
January is typically the weakest auto sales month of the year. Actual sales should come in between 800,000 and 850,000. While this is shy of the 1,000,000 per month satellite radio investors like to see, it is an impressive start for 2011. In January of 2010 auto sales were paltry coming in at less than 700,000. Analysts project 2011 sales to be close to 12,900,000.
With 60% of new cars receiving satellite radio, 2011 should bring in about 2,000,000 new gross subscriber additions each quarter from new car sales alone. Factor in retail and Certified Pre-Owned (CPO) programs and Sirius XM should be able to set gross subscriber addition records throughout the year.
The other positive news is that it is anticipated that 80% of the autos sold in January were to retail consumers and not fleet sales. This means a lot considering the current state of the economy. If retail consumers are buying cars, there is a pent up demand in place which means we could see a terrific February.
Still another positive factor is the situation with inventory. Auto makers are now averaging 50 days between manufacture and sale. This is a stark contrast to the up to 120 days we saw two and three years ago. The quicker an OEM turns around a satellite radio equipped car the faster Sirius XM can shift money from deferred revenue (a liability on the balance sheet) to revenue (an asset). It also means that Sirius XM can recover monies invested into installations (Subscriber Acquisition Costs - SAC) that much more quickly. While three years The difference of over two months is substantial. While this is never tracked anywhere in Sirius XM's metrics, it is a substantial nugget of information that savvy investors will pay close attention to.
Because SIRI investors are so programmed into the 1 million sales per month being the magic number and January will be well below it the positive news on January's SAAR number may be lost to the street. Depending on market reaction it may be possible to buy on good news that is perceived as bad. This is yet another unique opportunity for investors who are in the know of what January's numbers really mean.
A couple of weeks back I projected that a low price for SIRI shares was $1.50. The equity hit $1.52 on an intraday basis and has been successful on maintaining a price above $1.50. On Wednesday the price poked above $1.60. The next spot of resistance is at about $1.67 with a possible spike to $1.76. The final auto sales for January should be released next week. This is the challenge point for SIRI and the main factor to consider as SIRI tests the high $1.60's. Should the street digest the sales figures positively the spike toward the mid $1.70's could well happen. The company should report their final Q4 and 2010 numbers sometime around mid February.
Position - Long Sirius XM Radio