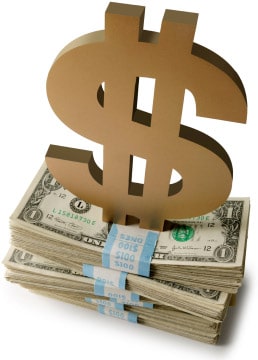 It wasn't to long ago that I posed the question of whether or not SiriusXM was headed to $2.27.  In fact, it was three days ago, just before the equity took an express train down to $2.33.  While $2.27 was not hit, the equity did get close.  The fact of the matter is that it went down and just broke the 50 day moving average, the "insulator" that I labeled as the one stop before the strong support that exists at $2.27.  Members of SiriusBuzz Premium got an early look at that dip setting up via regular technical updates prior to the event.  They also got the heads up before the run today!
Now I am posing the question regarding whether or not SiriusXM can make a run to $2.75.  I have already published a technical outlook for Premium members.  They have an insight that is simply not available elsewhere.  I will give the regular readers some food for thought though.
SiriusXM broke through resistance at $2.54 on heavy volume.  The next resistance is at $2.60.  The trend is up, and there is reason to feel that a medium target of $2.75 is in the cards.  There are a few cautions to be aware of, but at this moment the technicals are showing strength that support a continued longer term upward trend.   If you want to know more, see the charts, and get regular technical updates you might want to get serious and give SiriusBuzz Premium a try. There is a reason that SiriusBuzz is the most visited satellite radio site on the net.  Take your analysis to the next level.