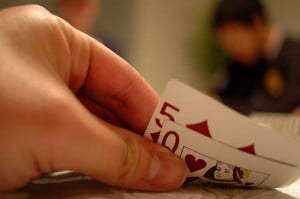 SiriusXM seems to be having a bit of a tough week.  The equity broke support at $2.50 and is working its way down to the 50 day Exponential Moving Average at $2.40.  Will it get there? Early in the week Premium members were given the warning signs of a potential test of $2.40.  It is my belief that the equity will test $2.40, but there is also some compelling possibilities in the next week that could change the situation quickly.
The situation is this.  Support at $2.40 is not very strong, and it also represents the 50 day moving average.  In the last big dip the 50 day average was at about $2.35.  The equity did dip below it, but bounced off of a low of $2.33 and then ran all the way up to $2.57.  The good news is that the 50 day average is now a nickel higher.  The bad news is that the next level of support with any real strength is at $2.27.
Diehard longs will look at these swings as part of the process and there is nothing wrong with that.  Others will look at these swings as opportunity.  It is my belief that we are less than a week away from some compelling news.