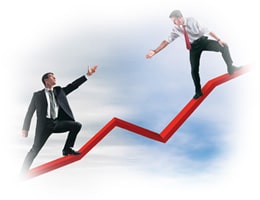 I have been attacked for saying that I saw a correction in SiriusXM (NASDAQ:SIRI) coming, and attacked for saying that Liberty Media's (NASDAQ:LMCA) buying activity was propping up the share price.  I have been called a "closet bear" and have been labeled as someone that sees the glass as half empty.  Of course these labels do not really apply, but what I write is not meant for the heard.  It is meant for a more sophisticated and savvy investor.
You see, we get the bullish news from SiriusXM and writers that are bullish on the company.  We all understand the longer term prospects of the company and that it will generate substantial cash in the years to come.  I in fact have a 1 year price target of $3.25 on SiriusXM pending an update of guidance and some clarity on the situation with Liberty.
Setting all of that aside, today this equity closed in the $2.30's on average volume.  The next level of strong support sits at $2.27.  Is SiriusXM headed there?  Several times a week I write technical reports on this equity for members of SiriusBuzz Premium.   Members to the premium service get analysis and updates that simply are not available anywhere else.  They also get regular updates that allow them to better understand the various dynamics at play in the world of satellite radio.  The technical report for today has already been published, and SiriusBuzz Premium members already have some research to work with as they plan their respective strategies.
Today's technical update asked the very real question as to whether, in the short term, SiriusXM will test the $2.20's.  This does not mean I am a bear.  It does not mean that I want to instill fear in investors, nor does it mean I am changing my overall outlook.  All it means is that there is a very real potential, from a technical standpoint, that SiriusXM could test waters below current levels.  It is not bad, unless you are not prepared for it.  Long term holders will continue to be long and strong.  Traders are interested in these dynamics, or those looking to enter a position or add to one.
From a technical standpoint I see $2.27 as a very real possibility.  Why?  You have to be a SiriusBuzz Premium member to know that.