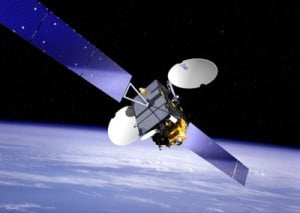 Sirius XM will be changing the channel line-ups on both the Sirius and XM side of the service on Wednesday May 4, 2011. The change was brought about to bring the channel line-ups of the respective services into a better alignment. It is also possibly a precursor to the roll-out of the highly anticipated Satellite Radio 2.0. Another interesting caveat is that it appears the company may be rebranding their "Best Of" packages.
Currently Sirius subscribers can add the "Best of XM" while XM subscribers can add the "Best of Sirius" for an additional $4 fee. The "Best of" packages suggest a division of the services, something it appears the company is trying to get away from. On the new channel line-ups, the former "Best of" channels are now called "Sirius Premier" and "XM Premier."
While this is not a total unification, it is an attempt to avoid the impression that users are paying extra to get channels from the other service of an already merged company. To a consumer it simply seems like some add-on premium channels for the service (be it Sirius or XM) that came with their car.
This subtle move makes a lot of sense for the company. The big question people continuously have is how a merged company can still operate so independently 3 years after the merger. Certain aspects have been changing all along, but one branding frustration had to be naming off two stations, a Sirius channel and an XM channel, every time the company, a DJ, or show host made an on-air announcement, Tweet, Facebook post, YouTube upload, or press release.
While the May 4th changes will not fully unite the services it does go a long way in getting some consistency in Satellite Radio, a move which was long overdue. Satellite Radio subscribers will notice some interesting things when they turn on their radios next Wednesday. Most radios will inform the user that an update is in process. Stored channel numbers, etc. will need to be re-assigned by the subscriber, but for all general purposes the system will perform the update without the need for the subscriber to do anything.
There are definitely going to be some changes on your dial so, do yourself a favor and checkout the FAQ's or simply download the new full line-up [.pdf] before the Wednesday morning commute.
Position - Long Sirius XM Radio