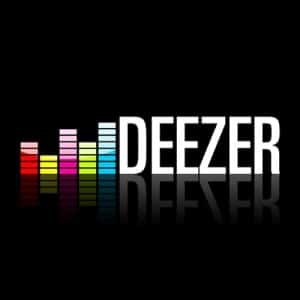 You may have never hear of it before but Deezer is a player in audio entertainment that you may want to watch for in the months to come. Last year we first saw Deezer cross our radar screen when the company cut a deal with Orange, a cell carrier in France. Deezer is now making news again announcing a new deal with Facebook to be a part of their music platform.
Deezer is one of the world's leading online music companies with 20 million users and 1.4 million subscribers. The company, which is already profitable (something that has proven difficult in the Internet radio business) is active in France as well as the united Kingdom, and plans to expand more globally in the near future. Could the U.S. market be on the agenda? Only time will tell, but current statements by the company have left the United States out of the mix.  This does not mean that we should not pay attention to the company though.  Clearly they have developed a compelling product in a manner that delivers profits.
By integrating with Facebook Platform, Deezer has built a social music experience that makes it easy for people to share their taste in music with friends.
Daniel Marhely, founder of Deezer, said:
"In just one click on a Facebook post, people who have granted permission to our app will be offered immediate listening and unlimited music access in a pre-customized streaming environment on Deezer".
As Deezer is browser-based, the experience will be a 100% seamless and viral experience on a PC with no need to download a web client. The integration will be also offered through iPad, iPhone, Android, Blackberry and WP7, so regardless of where a person listens to songs, they can share posts of that activity back to Facebook.
This evolution is a natural step in the fundamental shift in the music market from the ownership of music to the unlimited access of music. The social music movement empowers people to discover music online in the same way they do offline, through friends.  This evolution also reflects the full geographic transformation of the music market which to date has been concentrated within 7 main countries whereas, today, 79% of Facebook users are from outside the US (Source Comscore).
Axel Dauchez, CEO of Deezer, said:
"We're delighted to announce this integration with Facebook. This is a revolution for music fans who will be able to seamlessly share their tastes with friends when they're listening to music on Deezer, and discover new artists within a huge universe of music. Deezer is thrilled to play a major role in this exciting evolution.
This integration with Facebook fits perfectly into our development strategy, as we believe strongly in the social impact of music. In the coming weeks, Deezer will become the only truly worldwide music streaming service soon to be available throughout Europe, South America, Western Africa, Northern Africa, Canada, South-East Asia and Australia".
Some Deezer Facts:
100% web solution (no download needed unlike Spotify)
20 million users; 1.4 million paying subscribers
13 million titles /  deals with the big 4 music labels
Recently launched in the UK (September 2011)
Plans to expand more globally in the near-term
From 2010 to 2011 Deezer's revenue leapt from $20 million to $70 million
Already profitable
Available on any device (smartphones, tablets etc.…) at anytime and anywhere, whether connected or not to the net
Features comprehensive - and regularly updated – biographical and editorial content
Established partnerships in France and the UK with Orange Mobile
Users listen to the service an average of 60 hours per month
75% of those that try Deezer become subscribers
Deezer offers three tiers of service.  A free service that is limited, a middle tier that costs 4.99 Euros, and a premium tier at 9.99 Euros.
So why is Deezer worth watching for investors in Sirius XM?  There are several reasons.  Some investors want satellite radio to expand beyond North America.  One challenge in launching outside this region is that the competitors out there are entrenched and have already built a loyalty.  Another reason is that it is always good to understand the the entire audio entertainment landscape.  There are many who feel that Internet radio on a large scale can not be profitable.  Deezer is proof that such a business model is viable.
Clearly Deezer does not have U.S. aspirations as yet, but rest assured that Internet radio companies are studying the Deezer business model closely.