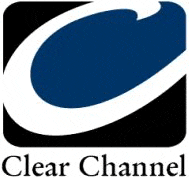 One can not help but wonder. The day after the Department of Justice gives the green light to the merger of Sirius and XM, Bain Capital and Clear Channel part ways. According to the press, the deal collapsed because the parties could not come to financing terms. However, could it be possible that Bain, the buyer, was stalling the process all along to see the outcome of the merger of Sirius and XM?
Would a merged satellite radio company have an impact on the value of Clear Channel in the eyes of Bain Capital? Perhaps it would. While neither Bain, nor Clear Channel would ever admit that this is the case, the timing of the issue, and statements of market insiders that Bain no longer wanted the deal have to leave people scratching their heads.
One thing is certain. The audio entertainment landscape is no longer dominated by the Clear Channels and CBS's of the world. Satellite, wireless, and many other players are now gaining market share. Granted, the theory that Bain backed out of the Clear Channel deal because of the Sirius/XM merger is pure speculation, but the timing is curious if nothing else.
Clear Channel has taken a virtual beating in after hours trading.
Position - Long Sirius, Long XM, No Position Clear Channel, No Position CBS