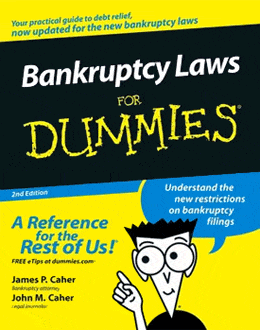 News came out late in the day that Sirius XM has hired advisers to prepare for a possible bankruptcy filing. The result on the equity was nearly instantaneous as after hours trades took the stock down well below a dime.
While the reaction was that this news was unexpected, it shouldn't have been. Rumors that a bankruptcy plan surfaced in December at the shareholder meeting. When I was asked about it, my answer was simple. The company having a plan in place for bankruptcy was prudent business. The existence of a plan does not mean that it will be used. It simply means that it is an option among many that is on the table.
Now, with the news surrounding Charles Ergen, a possible bankruptcy scenario has to be considered, either forced, or through the company itself.
Sirius has hired Alvarez & Marsal; Simpson, Thatcher & Bartlett; and Evercore Partners to look various options that may well include a bankruptcy plan.  Evercore,  Simpson, Thatcher & Bartlett have been working with Sirius XM for quite some time.
Some of the quotes attributed to this latest news should be very concerning to shareholders. However, everyone must also consider that the company, nor Ergen have made any definitive statements. So far this has been a battle of "people close to the company" or Ergen. We should not forget all of the people who were "close to the company" that predicted the merger time and time again, only to see it delayed for months afterward.
The New York Times stated, "Sirius has been working with the restructuring expert Joseph A. Bondi of Alvarez & Marsal and the bankruptcy lawyer Mark Thompson of Simpson, Thatcher & Bartlett to help prepare a Chapter 11 filing, people close to the company said. The documents and analysis are close to being completed and a filing could come within days, according to a person familiar with the matter."
That was enough to make a selling frenzy happen in after hours, and to send e-mail alerts flying like never before. Should investors rely on this latest news? That is a personal decision for each investor. They need to consider their risk tolerance and seek advice from a financial advisor to reach a decision that best suits them.
From my perspective, the news is not shocking given the recent events. There is a large stakes poker game happening here, and the shareholders are the chips on the table. Ergen is building leverage. The question is whether Karmazin has an ace up his sleeve. With $175 million due on debt in a few days time, and and a substantial payment to Major League Baseball also coming due, the company needs about $225 million. Should they take care of those issues, the next hurdle is in May.
As has been reported by many sources, the leak of bankruptcy news may force Ergen's hand earlier than he would like. In the end, if Ergen wants Sirius XM Radio, he has the financial ability to make it happen. For shareholders, it is a wait and see situation.
One thing to remember is that there have been many opinions surrounding the Ergen issue, and this latest news about bankruptcy. Not all of these theories can be right. Taking a step back, and looking at the issue with fresh eyes tells us a few things that are most likely:
1. Ergen has an interest in Sirius XM Radio.
2. If Ergen were to make a move, FCC approval may be a lingering issue.
3. Ergen buying debt lowers his risk in his maneuver. If his plan does not go down the path he wants, he should still be able to recover at least a large chunk of his investment.
4. Sirius XM is having their hand forced in some ways. Putting a bankruptcy plan in place is prudent. Leaking that news is shows that the final outcome is not yet in place.
5. Sirius XM should have over $400 million in cash at the end of Q4 2008. Using this cash to handle the debt and the baseball deal would hamper the company, but could also buy them time. The question is whether they can negotiate the remaining debt, or whether Ergen has to wait out for the next cycle.
6. The company should be conducting their Q4 conference call in the next two weeks. With little news coming from Sirius XM, investors are quite nervous, as the next several days will be critical to the future of the company, as well as shareholders.
As investors, the only thing that can be done is to absorb the news, formulate your own opinion, and act accordingly. Until there is definitive word, this equity is on a roller coaster ride.
Position: Long Sirius XM Radio