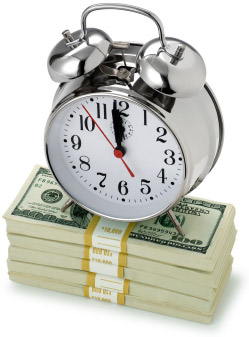 SiriusXM has been on a bit of a run of late and for the first time in a long time it appears that $3.00 is not only within striking distance, but a very viable possibility.  That is likely music to the ears of long term investors that have been betting on this for months or years!  There are m,any dynamics at play and a new set of expectations to consider.  These things will have an impact on getting to $3.00, passing $3.00, and holding $3.00.
With the equity sitting at about $2.85, and analysts setting aggressive 2013 targets, there is now a certain expectation level built into this equity that needs to be met in order to maintain a bullish trend.  First and foremost is 2013 guidance.  Second is a share buyback.  Third is more certainty surrounding Liberty.  Fourth is the status of Mel Karmazin.  Fifth is the Q3 metrics in the conference a call scheduled for two weeks from now.  The more clarity we have on these 5 items, the better the odds are that this company can break $3.00 and hold it.
2013 Guidance 
As stated, several analysts have come out with price targets on SiriusXM that are aggressive compared to today's price.  This is good news, but we need to consider the dynamics that allow these analysts to arrive at such targets.  Right now these targets are based on assumptions that do not have official back-up in the form of SiriusXM's 2013 guidance.  Certainly these analysts consider this when they arrive at their assumptions, but there is something more material about any assumption when it can be based on guidance.   Until guidance for 2013 is issued, there is more risk in establishing a price target or developing assumptions.
What the street wants to see is guidance for next year.  Where will Revenue be?  EBITDA?  Free Cash Flow?  Subscribers?  Churn?  ARPU?  Penetration Rate?  These are all factors that go into a model and help develop price targets.  In my opinion the street will be expecting to see this in the Q3 call, and there should be no reason that guidance is not issued.   If we get the guidance and analysts hold the line with their targets it is a positive.  If we do not get guidance it could have more than a few people scratching their heads.  Simply stated, guidance needs to be issued and if it is it will help support the current price of the equity.  This is especially important as the equity is sitting at a very high valuation now when looking at 2012 guidance.  Getting that 2013 guidance out will ease the valuation concerns that could creep into the picture.
Share Buyback
This has become an important issue.  The share count for SiriusXM is high, and people have been wanting to see a share buyback for quite some time.  In fact, it is now expected to happen.  The analysts that are placing higher price targets on SiriusXM have all modeled for share buybacks.  If the company does not announce one in the near term, then analyst models will have to be revisited.  Clearly even taking 1 billion shares off of the table will not really solve the problem of share count, but it is a big step that this company should be ready to take.
What we are dealing with here once again is expectations.  The street is expecting this announcement and if they get it we will see positive momentum continue.  If the street does not get it it can cause a pause in the though process of investors.   Right or wrong, assumptions of a share buyback are being built into models.  Obviously this seems like the natural course of action, so now it is up to the company to follow through.
Certainty Surrounding Liberty
We all want this, but alas we may not get it.  The FCC is still in comment period, Liberty still sits just below 50%, and we have some vague statements about ideas and timelines.  Not getting certainty on Liberty is not a huge impact.  The street is used to that now.  However, if there is more concrete information regarding Liberty it could be huge!
What we know is that Liberty wants de jure control, the want to use available leverage at SiriusXM, they want to get back about $1.5 billion invested into common shares, they are willing to participate in buybacks while maintaining ownership levels, and they are not necessarily in a hurry.  If that is all we still know 3 weeks from now...No Big Deal.  If we learn more it could provide great support at a minimum, and more of a run at the maximum.  Her's to hoping that we learn more!
Status of Mel Karmazin
Just a month ago this seemed like the most important issue to some.  Mel has a great reputation, and while not perfect has performed well from a business operations perspective.  In my opinion the street is adjusted to a SiriusXM both with or without Karmazin at the helm.  Should the CEO stay, it will provide more indication of how the company will operate going forward and that gives stability.  Should he leave, the question mark will be in who the successor is.
Simply stated, Karmazin staying is a stable force and Karmazin leaving is already being built into assumptions with the only question being who takes over and whether that is perceived as positive.
Q3 Conference Call
The EPS this quarter will not be impressive.  In fact, it is likely that it will simply meet expectations of 2 cents.  This is not without reason.  The company did some very positive financial moves with debt that we will see benefits from going forward.  A NOL accounting of $56 million will help, but I do not see it getting the EPS to 3 cents.  The good news is that companies like SiriusXM are not valued on EPS, but rather Free Cash Flow growth and EBITDA growth.  These metrics are doing quite well, and if we get 2013 guidance we will all have new numbers to work with that should reinforce the fact that SIRI deserves to be above $3.'
The focus will shift in this call.  The story will be revenue, not average Revenue Per User (ARPU).  The focus will be Free Cash Flow and the ways that it improves.  The focus will be EBITDA growth and how that grows.  The focus will be BIG PICTURE growth.  The focus will be what happens moving forward, not this particular quarter.  The individual metrics will all be discussed in a manner that relates to a bigger picture.  We will get more of a MACRO presentation rather than a MICRO.
Simply stated SiriusXM will report a good quarter but focus on the potential of really good quarters in the year to come.  If they do it right, the equity will appreciate it.
So now we circle back to the original question.  Is $3.00 around the corner?  In my opinion it is.  It is also my opinion that these 5 items need to be addressed at this call in order to build on $3 and not worry about dipping back into the $2's.  My current target is $3.25 in 2013, but bear in mind that target will go up.  I am waiting on 2013 guidance and this call to make adjustments on more concrete information.
Happy Trading!