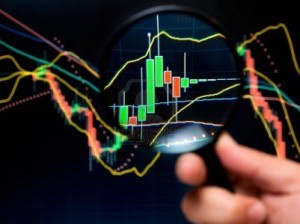 It was not to long ago that SiriusXM investors were looking for the $3.00 mark to become reality.  I myself saw that level and more happening if SiriusXM were to release 2013 guidance and get a share buyback underway.  Alas, the Q3 conference call came and went and we did not get that compelling news which would have continued the run (at least for a short time).  I have recommended to SiriusBuzz Premium members that they should get visions of $3.00 out of their minds and instead look at the $2.50 level. This does not mean that the wheels have fallen off of SiriusXM... it is simply the way the market works.  Read on to learn my thoughts about $2.50 and a bit about SiriusBuzz Premium.
SiriusBuzz prides itself on being the most widely read satellite radio website on the web.  That success has allowed us to take satellite radio news to an all new level with SiriusBuzz Premium.  From time to time readers will see some technical articles or Bullet points pop up for all to read.  We do that to acknowledge our regular readers and the contribution that they make to this site.  We also do it so that our regular readers can get a sense of what SiriusBuzz Premium is all about.
SiriusBuzz Premium is much more than many realize.  Since launch on September 1, 2012 there have been 59 SiriusBuzz Premium articles published and 52 Bullet Points.  Think of Bullet Points as actionable pieces of information relating to the equity (delivered intraday) that an investor may want to know about right away.  Bullet Points are like trade alerts on steroids because they give you the information instantly, right to your email. Because each investor has their own strategy, risk tolerance  and goals, these alerts help you make the decision that is right for YOU!
As you might imagine, SiriusBuzz Premium is the most active and proactive Premium website that concentrates on satellite radio.  Simply stated you get REGULAR INSIGHT here that is simply not available anywhere else.  SiriusBuzz Premium Keeps You Informed Instead of Wondering.  If you are interested, want in depth analysis and out of this world coverage, give it a try -- you have nothing to lose with our 30 day guarantee! Join the most informed SiriusXM community on the web and see what you have been missing.
That being said, is SiriusXM looking to test $2.50?  SiriusBuzz Premium got the details and charts after the close today, but I will share this for the regular and faithful readers.   This equity closed at the 50 day moving average and while volume was lighter than yesterday, it is not light enough to call the bottom yet.  If SiriusXM breaks $2.67 in the morning my gut tells me that this will test $2.60 in a hurry.  Remember, there is a gap at $2.58 as well.  In the short term I am bearish on the equity.  In the longer term I remain bullish.  Moves down to lower moving averages can actually be healthy for a stock.  Why not make them profitable as well by checking out our technical analysis today?