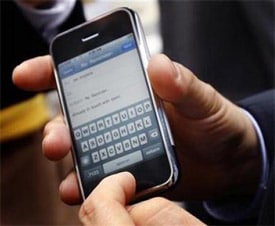 The Apple iPhone is an impressive device to say the least. Users have enjoyed a myriad of capabilities with the iPhone which has blurred the line between telephones, and entertainment devices. Now, Apple has announced that the iPhone will be capable of interacting with Microsoft Exchange.
Worldwide marketing chief Phil Schiller stated, "The iPhone can now work directly with the Exchange server...this enables corporate e-mail, contacts and calendars."
This new announcement by Apple means that users can more seamlessly integrate their work life with their phone, and they can get a great playlist of music to boot. Devices with capabilities such as the iPohone will become more commonplace over the coming year. These devices are far more than phones. They offer audio entertainment and other benefits to consumers as well.
VIA - Reuters
No Position Apple