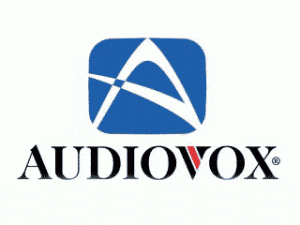 Investors in satellite radio have a strong passion for the equity, the service and the company. Over the years that passion has translated into investors seeking out any and all connections to Sirius, XM, or the merged entity we all know as Sirius XM (SIRI). These derivative relationships have led to some making investments into companies like RFMI, ST Microelectronics, and Audiovox.
Audiovox (VOXX) was an early partner of Sirius Satellite Radio and was the company that distributed some of the initial Sirius receivers. After time passed, Sirius moved in the direction of Directed Electronics as their major partner and Audiovox faded from the picture. Shortly after Sirius and XM merged, Audiovox landed the distribution contract for the company.
Today, Audiovox has ties in both the OEM and retail side of satellite radio distribution. Because of this, Audiovox may be a company that satellite radio investors want to watch. With the OEM channel seeming to be on a pace to stabilize, Audiovox could be busy with a rebound. Add to that the fact that Mel Karmazin announced that the company will release details on "new products and accessories" by the end of August and you must once again consider how Audiovox fits into the picture.
"We are also excited about some new products and accessories which we will be announcing later this month and bring to market this fall, so stay tuned for some new developments."
Sirius XM has not been very active in the retail channel for quite some time. They released the Mirge radio, but outside of that, little has happened. Sirius XM's latest retail offering has centered on their Internet Radio side of the business. Adding new docks that would serve to charge and iPod or iPhone while enabling a satellite radio feature, while speculative, would seem a natural solution that would solve potential problems while also adding to ARPU.
One major complaint with the iTunes app is the lack of Howard Stern, Baseball, and some other content that the satellite feed offers. A solution to that issue through an accessory, or line of accessories, would be a major benefit to consumers, while the company would get a full subscription rather than just an Internet subscription. No matter what the hardware, Audiovox will play a role and investors will be able to see what will be happening within the next few weeks.
Over the past year Audiovox has traded between $2 and $11. Currently the equity is at about $7.50. Audiovox, as the main player in distributing satellite radio products will be at the forward edge of any recovery by Sirius XM Radio. Thus, after seeing the Q2 results of Sirius XM, you believe that the picture for satellite radio is set to improve, it only makes sense that the companies involved in the supply side and distribution will benefit as well.
To be clear, we are not financial advisers, and are not recommending that investors buy VOXX at this point. We do feel that it is worth exploring as a potential play and that several factors give VOXX the potential to be a decent play.
Position - Long Sirius XM, No Position Audiovox