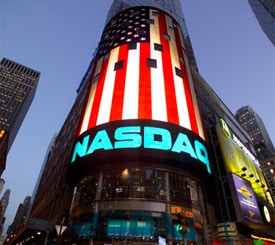 If you look at the NASDAQ website under institutional holdings of Sirius XM (NASDAQ:SIRI) you will see that institutional ownership is at an impressive 50%.  What many do not realize is that institutional ownership is actually substantially higher.  Why?  The answer is that the NASDAQ website does not consider the Liberty Media stake.  When you consider that Liberty media has preferred shares that equate to 2.586 billion shares, the institutional ownership of Sirius XM is really at about 70%!  Simply stated, the retail investors are becoming a serious minority with this equity.
The most recent data from NASDAQ regarding institutional ownership showed an addition of about 300 million shares during the first quarter.  Some notable activity included:
UBS added 232 million shares taking its total to 233.4 million
Vanguard added 8 million shares taking its total to 169.9 million
Wellington sold 26.9 million shares bringing its total down to 168.6 million shares
SAC Capital added 94.6 million shares taking its total to 98.3 million shares
Coatue Management added 57.8 million shares as a new position
Scout Capital added 56 million shares as a new position
Is high institutional ownership a good thing?  In most cases the answer is yes.  Institutions tend to hold an equity longer than retail holders, tend to buy and sell in blocks, and tend to offer a sense of stability.  However, some of those same points can also be perceived as negative.  What a retail investor needs to understand is that Sirius XM is no longer an equity held by mostly retail investors.  Those retail investors that remain could see some benefit in that.  The fickleness in an equity tends to evaporate as institutions step into the game.