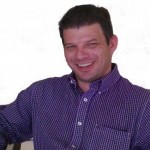 Sirius XM Radio (NASDAQ:SIRI) has long been considered a retail stock, predominantly held by small investors. Institutions have always played a small roll in the company, but the level of institutional ownership has not been very substantial when compared to other companies. Institutional ownership offers a stock some stability and serves the effect of taking shares off of the market.
Sirius XM has seen institutional ownership rising over the past several quarters, and the latest report from NASDAQ shows that the company is 37.89% owned by institutions. Of the 3,946,383,454 shares out there, over 1,495,440,035 are held by the big boys. Further, consider that Liberty's preferred shares equate to 40% of the company. If converted, and the issued shares from that conversion considered, the institutional ownership would be closer to 59%
The activity in the institutional holdings sector has been robust:
356 Institutions hold positions.
48 New positions representing a change of 148,368,197 shares
145 Institutions INCREASED their stake representing a change of 389,667,007 shares
121 Institutions DECREASED their stake representing a change of 195,456,062 shares
266 Institutions had activity with their stake representing 585,123,069 shares
26 Institutions Sold Out of their Positions representing 28,531,564 shares
What we see happening here is bigger players getting more involved, increased positions outweighing decreased by a factor of 2, and those exiting their positions being smaller institutions. As institutional ownership in an equity rises, it tends to help the stock price appreciate. This happens because institutions tend to buy in large blocks and hold their shares. The effect is that the supply of shares on the market, in theory, gets more scarce. The laws of supply and demand then take over. If demand is high, either from retail investors or institutions, and supply is being restricted by the big boys, the price can appreciate. The real magic tends to happen when institutional ownership approaches 50% and then beyond.
Combine large institutional ownership restricting share supply with the potential that Sirius XM could be buying back shares next year and the result can be quite impressive. It is a great feeling to know that watching the level of institutional ownership is finally becoming a more an more important issue when tracking Sirius XM.
Position - Long Sirius XM Radio