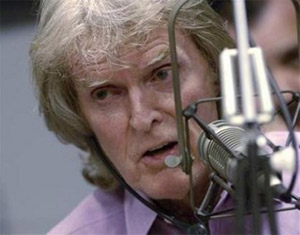 It is being reported that radio personality Don Imus has settled his lawsuit with CBS for what Drudge reports is $20,000,000, and that this action could pave the way for a return of Imus to radio.
Sirius CEO Mel Karmazin has been asked if he would consider Imus for satellite radio, and he responded that the fact that Imus was fired from CBS would not disqualify him from possible satellite radio employment at Sirius, however, Karmazin also noted that he, nor Sirius had spoken to Imus regarding the subject.
Speculation surrounding Imus and his demise at CBS has been an on-again-off-again subject in the press since his last broadcast in April of this year, with many citing satellite radio as a likely landing spot for the "I-Man".
However, with Sirius and XM in the midst of a proposed merger, now may not be the ideal time for a move to satellite. Imus was a well known radio personality who, regardless of your opinion of him, was a revenue generator for CBS.
Although terms of the settlement were not disclosed, it should pave the way for Imus to at least attempt to make a return to the air waves. In my opinion, satellite radio may be a consideration, but there are many viable terrestrial radio groups that could be involved in trying to lure Imus as well.
If Imus makes any comment regarding his future, look for it to be very general and broad in nature. He's a smart guy, and does not want to close any doors.
Position - Long Sirius, Long XM