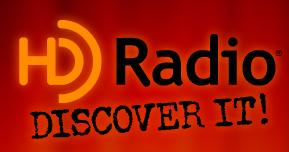 In a filing with the FCC some of the conversations between Ibiquity and commissioner Tate have become more clear. Specifically, Ibiquity wrote in an Exparte that they were responding to "certain issues raised in our meeting last week" (referring to a previous meeting between Ibiquity and Tate).
Questions Tate raised:
Tate asked Ibiquity to clarify the exact terms of the condition that Ibiquity has proposed (inclusion of HD chips in SDARS receivers).
The cost implications of any such condition.
The implications should the FCC adopt the Ibiquity proposal.
The answers from Ibiquity are as expected, but the interesting aspect is that Ibiquity estimates the cost of installing an HD chip to be $10 to $12. While the cost seems minimal, they are speaking purely in terms of the cost of the chip, and not getting into the costs associated with the overall subsidy for the installation, which is a substantial portion of the cost involved. Even at $10, the cost for 5,000,000 install would be a cool $50,000,000. Thus, not only is Ibiquity seeking to circumvent negotiations with OEM's , but wants SDARS to foot the bill for the chipsets as well.
HD Radio may well be a great product, but asking SDARS to foot the bill is stretching things a bit far. Some believe that an open access condition would take the wind out of the HD proposal. This may be the case, but clearly Tate was considering the proposal in some manner.
Position - Long Sirius, XM.