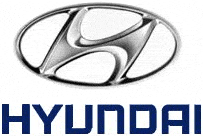 In a filing with the FCC, Hyundai has established that they support the merger between Sirius and XM.
In the filing Hyundai stated, "As a manufacturer and distributor of a full line of XM equipped vehicles, Hyundai is focused on constantly improving and expanding the audio entertainment options of its customers. Beginning in late 2006, we began offering XM Satellite Radio as standard equipment across our car models. We believe that the breadth of programming, digital sound quality and coast-to-coast coverage enhance the enjoyment of Hyundai vehicles."
They went on to say, "A frustration for our customers, however, is that they can not easily access the best programming from both satellite radio services. For example, without incurring additional installation hassles of a second radio receiver, and paying a very high price, XM subscribers can not receive programming unique to Sirius, such as NASCAR and the National Football League."
Position - Long Sirius, Long XM -IMOJB-