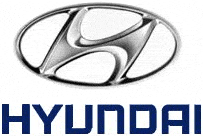 SiriusXM and Hyundai have extended their relationship for an additional three years and have already inked provisions to extend the deal through 2017.  The automaker was one of the first to make satellite radio standard equipment, and the 3 month unpaid promotional subscriptions supplied through this deal help to expose SiriusXM to more a growing audience.
For SiriusXM, keeping deals in place with automakers is perhaps the single biggest growth factor for the company.  SiriusXM is somewhat unique in that it carries long standing deals with all automakers and is able to offer paid and unpaid promotional subscription services through these deals.  While renewing a deal may seem like child's play, there are many moving components for both SiriusXM and the automakers to consider.  The new GM deal may change the facet of the subscriber picture for SiriusXM when it stats in the fall of 2013.
Hyundai and Kia, sister brands, have had tremendous growth over the past 18 months and have established themselves as a major contender in the American car buying scene.