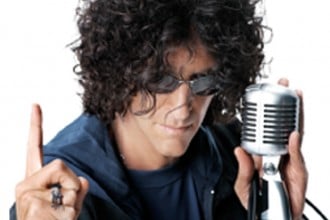 When American Idol was seeking a new judge to replace Paula Abdul, the name Howard Stern came up on more than one occasion. Stern spoke of the rumor several times on his show, and early on was elusive enough that the rumors continued. Smart man. Ultimately American Idol brought on Ellen DeGeneres, and Stern was quick to predict that she would not last as a judge on the show.
Stern, as he often demonstrates, was correct in his prediction. News that Ellen was leaving Idol broke this week. Ellen seems to have had several "projects" that have not panned out. At one point she even had a show on XM Satellite Radio. Her contract with XM was never renewed.
This time around Stern is not a rumored judge on American Idol. Instead, names like Jennifer Lopez and Steven Tyler have become the central figures in the rumor mill. Perhaps the real question is whether or not American Idol has "Jumped The Shark". For that answer we can turn to another Stern sidekick....John Hein. He owned jumptheshark.com, a website dedicated to identifying when a show has peaked and is on the way down. The term Jump The Shark was coined in reference to the demise of Happy Days after Fonzie jumped a shark on his water skies.
What other nuggets of foresight do we want from Stern? The status of his next deal would be first on the list.
Position - Long Sirius XM Radio