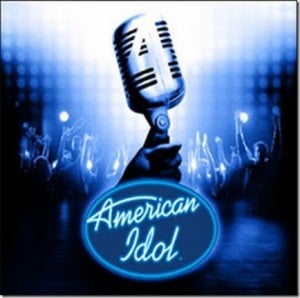 The media is once again abuzz about Howard Stern. This time it is not about whether or not he will renew his contract with Sirius XM Radio, but rather whether or not he become part of the pop music phenomenon known as American Idol.
Satellite radio investors seem to like the idea of Stern becoming a judge on American Idol. His fans seem to like the idea as well. After all, this will bring more exposure to Stern, and by extension, to satellite radio. It would seem to make all of the sense in the world that this is potentially great news, right?
Well, the exposure would help satellite radio gain some "free" publicity, but in my mind this deal would have been better a year or two ago. As many already know, Howard is in the last year of his contract with Sirius XM. As any business man will tell you, you want to increase your market value as much as possible prior to negotiating a contract. Thus, the American Idol speculation brings added value to the Stern brand, as well as his negotiating power.
If Howard is a success on American Idol, it would be a gig that would pay him handsomely. Perhaps it would even pay him enough to make that his main form of employment. Being a judge on American Idol would increase the amount of leverage he has at the negotiating table with Sirius XM. Even the speculation serves that same purpose. Yes, it would bring exposure to Sirius XM. Perhaps the added exposure will even be enough to make it in Sirius XM's best interest to try their hardest to keep The King of All Media on board. The risk however is all with Sirius XM. If Howard were to cut a deal with Idol, he is in the drivers seat when it comes to a potential contract with Sirius XM.
Stern is in a win/win situation:
1. If he wants to slow down, the Idol job will allow him to do just that while at the same time keeping his bank account healthy.
2. If he has no intention of signing with Idol, the mere speculation will increase his value at the table as he negotiates with Sirius XM.
3. If he really wants to cash in, he can do both Idol and Sirius XM.
Over the years, there have been many who question the relevance of Howard Stern. He has passionate fans, and people who passionately hate him. Those that say he is not relevant really need to wake up and look at what is happening. He is indeed relevant. He is relevant because his name gets attached to rumor after rumor. He is relevant because even those that hate him make him relevant by expressing their opinion about him.
Whether or not Howard Stern re-signs with Sirius XM will be some of the key speculation this year. Losing their flagship personality to Idol would not be the end of the world for Sirius XM. Losing hin to Idol and having him still conduct a radio show or podcast elsewhere could be bad news. Stern's very relevance makes keeping him important. It is just a question of the cost to get the deal done, and the value Sirius XM can get out of the deal. Any other year than a contract year, this American Idol news would be a coup for satellite radio. This year, it is a mixed bag, and a wild card.
Renewing Howard's contract has always been a priority for Sirius XM and he was always going to command top dollar. The idol news simply solidifies his position. I would watch for Howard to shoot for fewer radio broadcast days, and perhaps even work towards a three day show schedule with other Howard 100/101 programming and perhaps new morning shows filling in on the off days. As with anything that Howard Stern does...he is in the drivers seat.
Position: Long Sirius XM Radio