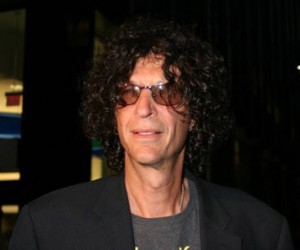 Sirius XM morning personality Howard Stern will be the new judge on TV show "America's Got Talent".  The announcement this morning came from NBC, which Stern has had many issues with in the past, including a firing over 25 years ago from radio station WNBC.  Howard, which many view as controversial, will replace Piers Morgan on the judges panel when the show begins season 7 in the summer of 2012.
"Howard Stern's larger-than-life personality will bring a thrilling new dynamic to 'America's Got Talent' starting this summer. He's a proven innovator and his track record in broadcasting is truly remarkable. Howard is very passionate about this show and is fully committed to its future," said NBC alternative programming chief Paul Telegdy.
The news bodes well for Sirius XM as it will put their biggest name in the limelight with a national audience, giving them added exposure. As it turns out, the deal is also pretty good for Howard who will be making a reported $15 million per year!
Rest assured, the move to prime time television should not affect the quality of his radio show -- 'AGT' is relocating the entire show from Los Angeles to New York in an effort to accommodate the King of all Media.