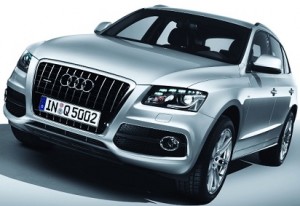 The OEM channel has shifted to a leaner model. Auto manufacturers are holding far less inventory than they have in the past. The move is making for better cash flow, and the new model is actually helpful to satellite radio. In the past, with large auto inventories, Sirius XM had a lot of cash showing in deferred revenue on their financial statements. This happened because for about 33% of the cars manufactured with satellite radio are counted as subscribers at the point of manufacture, and not the point of sale.
When the auto industry had massive inventory awaiting dealer delivery or sitting on dealer lots, the money paid for these subscriptions was deferred revenue that does not begin to convert to revenue until the car was sold and the contracted satellite radio service was being delivered. Deferred revenue is not a bad thing in this case. Think of it as revenue in the bank that the company will be reporting in the quarters to come. With the auto industry narrowing the time between manufacture and sale, Sirius XM will be able to convert deferred revenue to revenue in a shorter time period.
Another aspect of the benefits to Sirius XM due to a trimmer OEM inventory model happens on cost side of the house. Sirius XM pays for chipsets to be installed into cars from all brands. The goal for any company is to turn their dollars invested into actual revenue as fast as possible. Cars sitting in massive lots awaiting dealer delivery, as in the past, meant that a radio investment by Sirius XM may have to wait up to six months before the company can see a return on their investment. With the new strategies being implemented in the inventories for car manufacturers, that time lag has been reduced.
Many of the most popular selling cars are not sitting on dealer lots very long. This means that for these vehicles the days in inventory is substantially more narrow, and for Sirius XM, the days that money sits in the deferred revenue line, or simply the number of days Sirius XM has to wait to see a return on their investment also narrows. Some of the most popular selling cars in July also happen to carry a high penetration rate for installations of satellite radio.
- 2011 Audi Q5: 8 days
- 2011 Ford Fiesta hatchback: 8 days
- 2011 Mercedes-Benz GLK 350: 8 days
- 2011 Audi A4: 9 days
- 2011 Ford Fiesta sedan: 9 days
- 2011 Hyundai Tucson: 9 days
- 2011 Jeep Grand Cherokee: 9 days
- 2011 Buick LaCrosse: 11 days
- 2011 BMW 535i: 12 days
- 2011 Chevrolet Malibu: 12 days
- 2011 Chevrolet Traverse: 12 days
- 2011 Porsche Cayenne: 12 days
- 2011 Subaru Legacy: 12 days
- 2011 BMW X5: 13 days
- 2011 Chevrolet Camaro: 13 days
- 2011 GMC Acadia: 13 days
- 2011 Subaru Outback: 13 days
- 2010 GMC Terrain: 14 days
- 2010 Chevrolet Equinox: 15 days
- 2011 Buick Regal: 15 days
The short amount of selling days combined with a trimmer inventory level means Sirius XM can benefit across the board. In deferred revenue conversion as well as number of days to see a return. This shift has not been recognized by very many people as yet, but we will see it playing out over the next few quarters and smart investors will know why some of these things are happening.
Ironically the bankruptcies of some auto makers, and the decline in sales have helped Sirius XM in a way that many simply did not anticipate. It built a model that allows Sirius XM to recoup dollars invested into satellite radio's faster.
Position - Long Sirius XM Radio