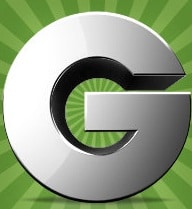 It is no secret. Sirius XM (NASDAQ:SIRI) does not get a lot of money from advertising. This is not a huge issue because the company gets a huge amount of revenue from subscription fees. When people think of Sirius XM they tend to think commercial free. Perhaps it is one of Sirius XM's biggest marketing wins over the years, but that perception has made selling ads on non-music channels a real challenge for the company.
There was a time when CEO Mel Karmazin stated a goal that ad revenue would make up 10% of the total revenue. The company has never even come close to meeting that goal. One huge challenge is selling ads that are applicable on a national basis. Sirius XM loses the ability to have local businesses advertise on their platform.
What Sirius XM needs to consider doing is thinking outside the box. Rather than trying to convince companies to spend their ad dollars on the satellite radio platform, why not simply convince a national company that does business on a local level to do it for you?
Groupon, the social media coupon site is a huge success with smartphone users, and has gained such popularity that their business has spilled over into being used by non-smartphone users as well via computer. The concept is simple. Users select the locality they are in and Groupon presents several deals each day that are substantially discounted in hopes of getting huge sales volume. The concept works. A sample deal in the Boston Market today was $20 for $40 worth of Cambodian or French cuisine at the restaurant Elephant Walk. An incredible 5,487 people have already bought the deal. Customers simply save their profile, including payment method and can participate with the press of a "BUY NOW" button.
So how can Groupon and Sirius XM make music together? Well actually in several ways, but the most obvious is inserting a Groupon segment on the traffic and weather channels. Sirius XM has traffic and weather reporting in 22 major markets. They run the traffic report, the weather report, and then a Groupon ad that spells out the top 5 deals in the appropriate market. They repeat the process throughout the day. Groupon could even be named as the sponsor of Sirius XM's traffic and weather channels.
Groupon is great, but at this point is limited to smartphones and the web. Sometimes nothing triggers instant buying better than hearing it talked about on radio. Groupon would be able to sell "premium placement" that includes apps, web, and radio. It is another way for Groupon to increase not only their exposure, but revenue as well. Sirius XM can get a viral sponsor paying good money to get to the satellite radio audience.
This type of "marriage" makes great sense, and perhaps can grow into something more with reminders on other channels as well. It also has the potential to be a major advertising deal that can open new doors for Sirius XM as well. Taking it a step further, Sirius XM could place localized Groupon deals on non-music themed channels on their website.
Targeted advertising is becoming more and more popular. Getting local is the first step in becoming targeted. I happen to think this type of concept is worth a try. Sirius XM should give it consideration before terrestrial, or Internet radio jump onto an idea like this.
Position - Long Sirius XM