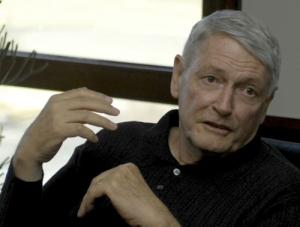 Ever since Liberty Media took a stake in satellite radio, people have wondered and contemplated what may be in store. While Malone's Liberty Media (LCAPA) has preferred shares that amount to 40% stake in the company, and up to six board seats (Liberty appointees will likely fill three seats soon), there has been no real specific outline of what his plans are with Sirius XM other than some general statements about potential that they see going forward.
Malone is in the middle of a three part interview with the Denver Business Journal, and in tomorrows segment, he will discuss the future of telecommunications, Liberty Media's financial rescue of Sirius XM Satellite Radio, as well as how the credit crisis and Liberty Media's strategy going forward.
One shift that has happened in satellite radio is how it is treated by analysts and the street. For years SDARS was viewed as a technology company with potential. Now, more than ever, it is being treated as a media company. With the Liberty Media investment into Sirius XM, the perception should begin to make the full shift away from tech and towards media. This shift will have a learning curve, and given the state of most media companies will present an uphill climb. Media companies simply are not Wall Street darlings these days. This does however present an opportunity for Sirius XM, as well as Liberty Media to shine.
Malone did not invest into this segment of the media to simply sit back and relax. He goes into such deals with a plan and a focus. His vision does not always come to fruition, but more often than not, Liberty has found a way to reap rewards of their strategic moves. Tomorrow's Denver Business Journal piece will not provide all of the answers investors are seeking, but it will likely give people a general idea. Combine this interview with the conference call on May 7th and the annual meeting, and it wont be long before analysts, investors, and the street will finally see the beginnings of what a merged and stable satellite radio company has in store.
I would encourage readers to take a bit of time to catch the interview in the Denver Business Journal, and in particular catch tomorrows edition which will focus on Liberty's Sirius XM investment. It is not often when you get the opportunity to gain perspective like this just prior to a conference call and annual meeting.
Position - Long Sirius XM, No Position Liberty Media