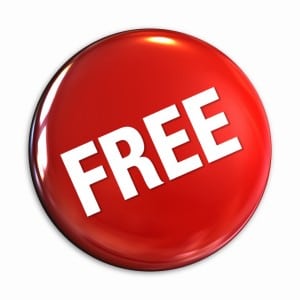 Before Liberty Media (NASDAQ:LMCA) became involved with SiriusXM (NASDAQ:SIRI), it was a company that I did not really follow.  In 2009 Liberty Media essentially came from nowhere to bail out a SiriusXM that was in dire need of cash.  As part of the deal Liberty was able to exact 40% of SiriusXM in the form of preferred shares.  From that moment on I knew that Liberty Media was a company to pay attention to.
Years passed, and I never pulled the trigger on an investment into Liberty.  Honestly I was not sure what their intentions would be until analyst Jason Bazinet brought up the concept of a Reverse Morris Trust.  At that time the plan for Liberty Media seemed much more realistic.  Essentially a viable resolution to the proverbial "Liberty Media" issue had presented itself.  There was still over a year before the standstill expired, so I simply researched, waited, and watched.
In May of 2012 it became very apparent that Liberty Media was going to go for control of SiriusXM.  I began considering what that meant, and what actions would need to happen.  The more I looked at the issues the more I became convinced that Liberty would exact a premium from SiriusXM.  It was then that I decided to make a move of sorts.  On June 12th of this year, with SiriusXM trading at $1.87 and Liberty Media trading at $83.72, I pulled the trigger.
I sold half of my SiriusXM stake and bought into Liberty Media.  At the time, Liberty Media had what equated to a 40.5% stake in SiriusXM.  As of today SiriusXM has gone up 28% while Liberty has gone up 24%.  On its face it would appear that I am missing out, but look deeper.
At the time Liberty Media had a market cap of $10,017,480,239 and SiriusXM had a market cap of $12,166,517.  SiriusXM made up about 49% of Liberty's market cap.
Today Liberty Media has a market cap of $12,410,000,000 and SiriusXM has a market cap of $15,549,720,000.  SiriusXM now makes up 63% of Liberty's market cap.
On one hand I cut my SIRI shares in half and invested into the likes of Live Nation, Barnes and Noble, the Atlanta braves, Starz, QVC, True Position, and others along with SiriusXM.  But over the next few months, because of Liberty open market purchases, my SIRI has stake has increased by 25%, and I have not even considered the very real fact that SIRI trades at about a 20% discount through Liberty .
Before all is said and done, I see Liberty getting to what would equate to 55% and thus raising my position by another 10%.  On top of that I anticipate a premium of between 4% and 6% to be paid to Liberty in a Reverse Morris Trust Merger.  What I see myself having is all of the SiriusXM I would have had, with a stake in several top notch companies coming essentially for free.  In addition to that, Liberty Media is increasing its stake in Live Nation at the same time!
Will this strategy that I employed still work?  The answer is that it will work, but to a lesser extent.  I see another 5% move in ownership stake via share buybacks, and then a modest premium on to of that when/if an eventual Reverse Morris Trust happens.  In my mind the best play was prior to Liberty buying SiriusXM on the open market, but there is still a premium and share buybacks in the wings.  In addition, an investor could always divest the Liberty stake after all of this settles out, and reinvest into SIRI.
As you can see, this is not as simple as the share price appreciation since I conducted my transaction.
Happy trading.