Well, it is that time of year. Gift giving season. No matter what holiday you celebrate, this is the time of year when you begin to celebrate many things, including family, friendship, and kindness. With the economy down, this year people are looking for more practical ideas. People are searching for quality and value. This article is not about the price of the items, but rather quality and fun. It is not just about satellite radio either. These are products that I feel readers of this site would enjoy.
XMP3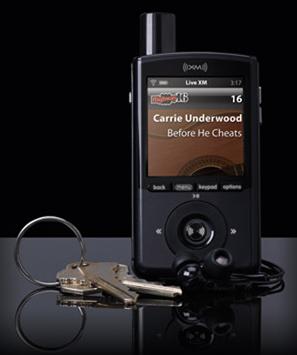 The XMP3 is simply the most advanced satellite radio ever developed. The small and compact size of the device, combined with an improved user interface more similar to an iPod or the Stiletto, makes this unit a must have consideration for satellite radio fans. The combination of satellite radio with the ability to save songs you love is hard to pass up. The unit does not have WiFi capability, which would have been a major positive, but it is still highly capable of delivering the content you love. Small enough to take to the gym, the XMP3 will be a sure fire winner as a gift....either for yourself or someone you love. If you are giving it as a gift, consider adding a subscription term to the deal. This will make giving satellite radio a no-strings-attached situation, and keep you from looking like a cheapskate.. The lucky person who gets an XMP3 can also get the BEST OF Sirius for a small additional monthly fee. TSS-Radio has great pricing on the XMP3.
ULTIMATE EARS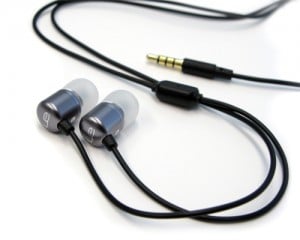 It is often said that the most important part of an audio entertainment system is the speakers. Ultimate Ears products are quite possibly the best headphones a person's ears can have. We recently reviewed the Ultimate Ears SUPER.Fi 4vi, and I was so impressed that I put away my noise canceling over the ear headphones for this compact in ear set. Awesome sound, crisp range definition, and the ability to deliver the high and low notes make Ultimate ears the headset to have, or better still the headset to give this holiday season. Still want noise cancellation? Try the Ultimate Ears SUPER.Fi 5. Same great sound quality with noise cancellation to boot. Ultimate ears gives the average person access to professional grade sound. For more information on great sound visit Ultimate Ears.
Wii Guinness World Record Video Game

I love the Wii. My family has the system, and we often enjoy the combination of physical activity with whole family game play. Wii Fit was an awesome addition to our Wii library, but the new Guinness World Record adds an element of fun, laughs and surprise to the mix. While Wii Fit remains a staple in our home, with yoga, balance and running, Guinness World Record gives us a bit of escapism that brings on the laughs. Being healthy is great, but having fun is just as important.
SLACKER G2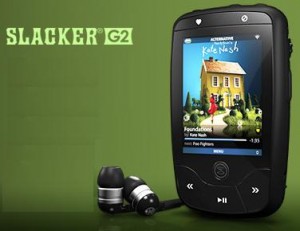 The Slacker service is a staple in my audio listening. The service is easy to use, and delivers many features that are not yet available on satellite radio, or even iPods. The Slacker G2 lets you take all of the wonderful aspects of Slacker on the road. The Slacker G2 is a highly capable unit that will be a welcomed addition to audiophiles everywhere. The unit has a spot on my dashboard, and is a constant companion on flights around the country. Customized radio stations that play the music you want to hear is what differentiates Slacker from other services. If you have not tried slacker, test out the Internet service, fall in love, and then run out and grab a Slacker G2. An awesome feature is that your Slacker can arrive with favorite stations already pre-loaded. This means that if you give a Slacker G2 as a gift, the recipient can begin listening right away rather than spending hours downloading songs.
WALL E THE MOVIE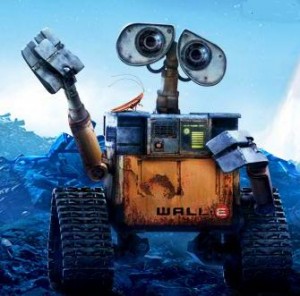 Movies are great entertainment. They allow you to escape reality for a brief period of time, but in the end, they typically offer very little else. WALL E from Disney is a classic that gives a bit of a lesson as well as entertainment. While it was not a blockbuster in the theaters, it is certain to become a holiday hit in DVD. This movie is enjoyable for virtually any age, and goes beyond escapism by carrying a deeper meaning. WALL E is about a little robot who learned that he could be much more than a programmed existence. Have fun while your kids learn the lesson that anything is possible, and that though work and perceverance they can achieve even the most lofty goals. For adults, these lessons may be timely as well. This movie is available from virtually any retailer, at a price point that makes it a great stocking stuffer for the kids that the adults can enjoy as well. This is an inexpensive gift that can be enjoyed over and over throughout the year. Beware though, if your kids fall in love with Wall E, there are plenty of toys that they will suddenly become interested in.
SIRIUS SOLOIST UNIVERSAL SOUND SYSTEM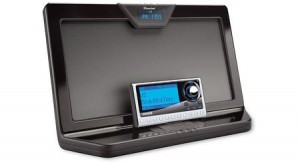 The Soloist is a must have addition for any satellite radio fan. The NXT stereo panel speaker has a futuristic look that delivers awesome sound. It is not only a dock, but also a clock, meaning that it will be right at home next to your bed, in the kitchen, or in your office. The Soloist also includes a dock for the iPod, and features an auxiliary input. No matter what you listening device, you can hook it up to a Soloist. Best of all, the Soloist can be had for only $69.99 through TSS-Radio.
SOUTHWEST AIRLINES GIFT CARD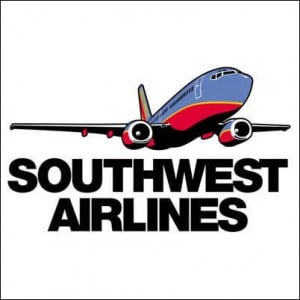 At a time when people are taking "Staycations" instead of vacations, why not consider giving the gift of travel. Airlines across the board offer gift cards, but Southwest typically has the best values in my opinion. By giving the gift of flight, you may be the differential between a staycation and a real get away for someone. Life is tough enough with current economic conditions. A gift card for air travel can mean that the kids get to see New York City without breaking the bank. Even better, Southwest has no hidden fees. You don't pay more for checked baggage, a window or aisle seat, and there is no fuel surcharge. This means that your gift of flight does not have strings attached, and will not defeat the purpose of the gift in the first place. You may want to even suggest a local trip that lets the family enjoy some of the great destinations that are educational, and budget friendly. Southwest is not a "premium" airline. Instead they offer value and fun.
SIRIUS STARMATE 5
The Sirius Starmate 5 is just like its sister unit the Starmate 4, but with one great exception. It is A-La-Carte capable. This means that the satellite radio service just became much more customizable. You can choose anything from a mostly music, sports, or talk package to getting the whole ball of wax. From a content perspective, the Starmate 5 gives the recipient the most choice in getting the content they want. The Starmate 5 is available at TSS-Radio.
We hope that everyone enjoys the holiday season, and wish everyone good times, family love, and a 2009 to look forward to.
Position: Long Sirius XM.