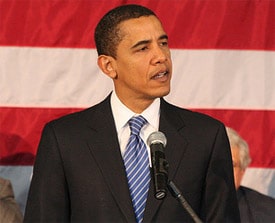 For those of you who will not be fortunate enough to park yourself in front of your television tomorrow, Sirius XM Radio will offering extensive front row live coverage of the historic inauguration of Barack Obama, the 44th President of the United States.
Anchors Tim Farley and Joe Mathieu will broadcast live bringing listeners the entire inaugural program from start to finish along with interviews from Americans in attendance. P.O.T.U.S. can be heard on Sirius ch.110 and XM ch.130.
For those of you who may be interested in other specialty programming there will also be other various coverage and interviews across 16 other channels including Sirius Left, Sirius Patriot, Outq, CNN, CNN En Espanol, Fox News, Oprah & Friends, The Power, and Foxxhole Radio.