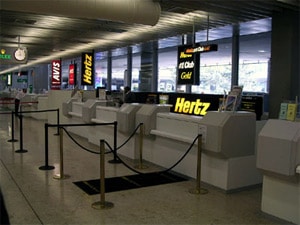 Hertz has been delivering satellite radio to car rental customers for years. Those that are renting a car can easily add satellite radio to their subscription so as not to miss the world class content that only Sirius XM can deliver. The option has been quite popular with existing subscribers, and has even helped expose non-subscribers to get a taste of what satellite radio is all about.
Today, I received an email from Hertz with a special free offer of free Sirius or XM on your next rental. Here are the details:
Get Two Free Days of SIRIUS XM Radio!
Hertz is proud to offer SIRIUS® or XM® Radio in many vehicles. With over 130 channels, SIRIUS|XM brings you more of what you love.
Now through December 31, 2009, you can enjoy two free days of SIRIUS or XM service on a minimum three-day rental of a SIRIUS- or XM-equipped vehicle, using PC# 138692.
Include SIRIUS|XM in your Hertz #1 Club Gold® Profile and you can enjoy over 130 channels, including the most commercial-free music, all your favorite sports, news, talk and entertainment. Everything Worth Listening To Is On SIRIUS|XM!
Please refer to PC# 138692 when booking your SIRIUS|XM reservation with Hertz at 1-800-CAR-GOLD (227-4653). Book now as rates are subject to change without notice.
SIRIUS and XM Radio are available in over 50 Hertz locations in the continental U.S. Subject to availability and limited to vehicles in the 48 contiguous United States and D.C. SIRIUS or XM Radio is available for an additional fee of US$5.00 per day or US$20.00 per week (5 to 7 days) plus tax.
The promotion is a great way for Sirius XM to expose their service to potential new subscribers. This promotion comes at a perfect time, as the holidays see a lot of people traveling. Not all car rental companies offer satellite radio as an option, but there are indeed several who do. As a frequent renter, I have seen many satellite radio equipped cars. Offering some free service is a strategy that Sirius Xm should strive to adopt across the rental car segment.