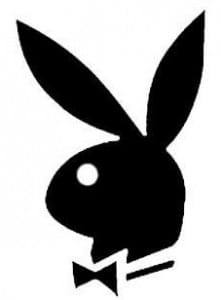 What does Playboy have to do with Sirius XM? Perhaps more than you might think. Playboy has a channel on Sirius XM that has helped the magazine company expand its business as the emergence of the Internet have taken tolls on the company, but the real lesson in what is happening at Playboy is the fact that Hugh Hefner (aged 84) wants to buy the company out for $185 million.
This all really boils down to control of the company. Hefner holds 69.5% of the class A stock and 33.7% of the companies class B shares. By simple numbers Hefner is already well in control of the company. The issue being raised now is that competing bids, some with higher price tags are now entering the picture. Penthouse, a competing magazine, has offered up $210 million which raises an interesting question. Should rival offers be ignored in favor of Hefner? The board at Playboy says that the Penthouse offer is only about exposure, and that they really only have two choices...sell to Hefner, or not sell at all.
Sirius XM shareholders are in somewhat of a similar circumstance. Liberty controls a non-dilutable 40% of the company in preferred shares. Some worry that Liberty may sell some of their stake, but Liberty has many more options before that would even be considered. If they were to convert, they lose the non-dilution protection that the preferred stake grants them. The real question is whether Liberty may buy into Sirius XM. Currently Sirius XM has a poison pill in place that would essentially shoot down any offer to take over. Liberty is the ONLY potential suitor immune to the poison pill.
Can another entity compete with Liberty on a potential buyout (if that were to happen)? Not really. Liberty's existing 40% stake would make Sirius XM a difficult target. In effect, the only real suitor that could come into play would be Liberty themselves. With no competition, there would be the absence of a bidding war and this does not help the common shareholders cause. In fairness, these are only potentials, but in Spring of next year things will start to heat up as Liberty's stand still requirements expire. Liberty, in a prudent business move, has already garnered government approval to go over 50%. This never meant a move was imminent, or that it would ever happen. It was simply a smart business move. They have gotten their ducks in a row, and now have the latitude to move in any direction. Sirius XM isn't in danger of going private, but indeed a buyout by anyone other than Liberty is pretty remote at this time.
And you thought all you could learn from Playboy were the measurements of the centerfold.
Position - Long Sirius XM Radio