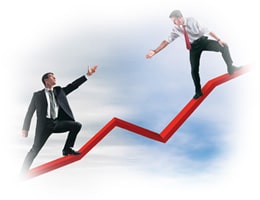 Did you miss the latest run?  SiriusXM is flirting with 52 week highs and is sitting in a very bullish position. SiriusBuzz Premium members saw this move  coming in advance.  Consider this:
Report For June 24 - SIRI Close Was $3.15 On Friday June 21 
"It was looking positive, but it turned quickly.  I warned that breaking through the $3.23 and $3.18 level could spell danger.  If you are nervous about what happens next, you are in the company of almost anyone invested in this equity,
This move was ugly and happened on volume.  151 million shares changed hands on a massive downward move.  This CAN NOT be ignored.  There is pressure to see this equity drop, and in my opinion little that is on the table to stop it.  Even the company can only buy back 25% of the volume in any given day..."
Report For June 25 - SIRI Close Was $3.22 On June 24 
"Yesterday I warned that a test of the 200 day EMA was possible.  Thankfully the equity bounced off of that level and recovered.  I had said that the action presented a good buying opportunity.  If you were fast enough and lucky enough to get in a buy, good for you!  If you were not, it appears that you may have to enter at a slightly higher level.
Some good news is that the equity actually tested the resistance at about $3.25 today, so it is demonstrating that it can test the level..."
Report For June 27 - SIRI Close Was $3.33 On June 26
"...SiriusXM saw a nice recovery today, and I like the action.  It did happen on lower volume.  We are not out of the woods yet, but we are headed in the right direction.  We will be getting positive news from the auto sector beginning Monday, so there is a lot to positive about.
The biggest changes right now are in the support and resistance chart.  The wall at $3.35 is already breaking down..."
Report For July 2 - SIRI Close Was $3.38 On July 1
"Yes, it was on low volume, and yes, the equity did dip below that $3.32 I warned you about, but did you notice that it happened on LOW VOLUME?  The technicals remain in tact.  It is not time to say that $3.75 is around the corner, but with auto sales looking good tomorrow, there is a lot to be positive about regarding today's action...
...For tomorrow, watch the news.  Watch the volume near $3.34 on the down side and at $3.41 on the upside.  If we can pass $3.41 on at least 50 million shares it will likely shape up for a small run this week..."
Report For July 3 - Close Was $3.44 On July 2
"When I saw that the equity closed at $3.44 on volume of over 50 million I was quite pleased.  The equity is confirming a bullish trend.  Better still, we have positive OEM news, and a quarterly report that should be very nice.  Essentially this equity could well be setting up for a nice little run..."
Report For July 7 - Close Was $3.38 on July 5
"SiriusXM dipped down into the $3.30?s, but did not hold that $3.41 that I wanted to see it hold.  Despite that it is still bullish.  We have no warning flags, and one caution flag on the EMA's.  The caution flag essentially went up because the close was below that $3.41 I was speaking of in the last update.
Support is at $3.36 and then $3.29.  Watch $3.36 closely.  If this equity does happen to break below $3.29, the $3.25 is likely in the cards.  A move above $3.40 will allow a test of $3.50 in the next week or so.
The EMA's are all bullish with one caution flag that can disappear if the equity can close above $3.40.  Stay tuned..."
Report For July 9 - Close was $3.48 on July 8
SiriusXM On The Verge Of A Run.
In my opinion SiriusXM is on the verge of a run that could, over the next few weeks see this equity test 52 week highs.  There is a word of caution.  This run needs substantial volume to hold.
I stated yesterday that a move above $3.40 would allow a test of $3.50.  We got it pretty quick with the equity touching $3.49.  I will say now that breaking $3.50 on volume of over 60 million will allow $3.57 to get tested.  The caution here is that the lower the volume this happens on, the weaker the move is.  To hold that and test 52 week highs we need to see an upward move on 80 million shares minimum, and preferably above 90 million shares....
SiriusBuzz Premium members get technical coverage that simply is not available anywhere else.  No service is perfect, but we strive to do our best to offer insight that gives our members an advantage.  Join a community that focuses on what you are interested in, is not afraid to call it like it is, and most of all gives you information that allows you to make more informed decisions.
Will SiriusXM test new highs?  Will it hold them if it does?  At SiriusBuzz Premium we strive to arm you with the information you need.