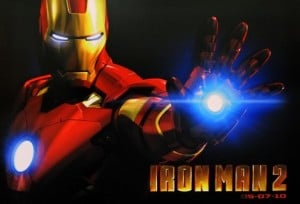 As many satellite radio investors are aware, the WCS Spectrum issue is still embroiled in debate. The issue has been ongoing for years, and at one point XM Satellite Radio was even contemplating buying the spectrum. On May 20th, the issue will once again be on the forefront with the FCC. Under consideration is the allowing WCS spectrum owners to go forward without proper protection on interference to satellite radio. Consumers and investors alike are being put at risk.
Much of the debate is highly technical, and in fairness, both sides have arguable issues. However, Sirius XM's spectrum is enjoyed by over 35 million people while the WCS spectrum has not yet been built out for any purpose. Do you have an idea that can mitigate the interference issues while still being fair to everyone? The demographics of SiriusBuzz readers is pretty incredible, and perhaps there is someone out there just looking for a little incentive to speak up. Well, I came across a promotion that could well provide that incentive.
This weekend, Iron Man 2 is opening at theaters. The first movie was a huge success, and people are eagerly anticipating the sequel. In fact, I already have tickets for my son and me to see the movie on Saturday. Howard Stern and Robin Quivers saw the premier, and loved it. So, given that this is the opening weekend for Iron Man 2, here is a unique contest sponsored by Audi.
Did you ever dream of having a brilliant idea become reality, but just simply didn't have the means to do it?
Leading up to the highly anticipated premiere of Iron Man 2, Tony Stark and Audi are challenging innovators through the Stark Expo to share their vision of a better world through design and technology. The entrant with the best submission will be awarded a $15,000 grant and the experience of a lifetime.
The Challenge:
Showcase innovation and intelligence that is Stark worthy.
In Iron Man 2, Tony takes Stark Industries in a new direction, forgoing weapons manufacturing. Now, he is joining forces with Audi and asking progressive individuals to refuse limitations, take risks and showcase their innovative talent. How well these forward-thinkers demonstrate the "better living through technology" philosophy, will get them one step closer to the coveted Tony Stark lifestyle.
The Reward:
A $15,000 grant to help make the top concept a reality and a tech-lover's dream adventure.
Audi will furnish the winner with a complete VIP treatment, including: a private helicopter tour of Los Angeles and beyond, test flight with the yet-to-be released ICON A5 amphibious aircraft, and an unforgettable experience behind-the-wheel of a2010 Audi R8 at Infineon Raceway. In addition, they'll receive $15K in seed funding to get their project off the ground.
Video submission entries are being accepted now through the end of June. Visit Tony Stark Innovation Challenge for more entry and prizing details.
A video suggesting a limited run AC/DC channel (The band is being heavily promoted and their music is heavily featured in the movie) will not be enough to win. Take a shot, and come up with a solution that will protect satellite radio subscribers.
Not up to that challenge? Well you can still help by submitting your opinion to the FCC.
Position - Long Sirius XM Radio