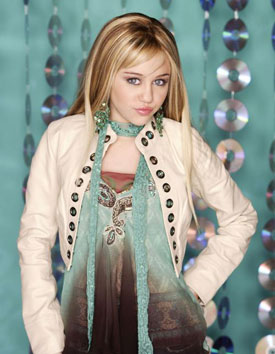 Hannah Montana is a tennie bopper sensation. Tickets for her concert garner top dollar, and in this case an outrageous lie from a mother who wanted tickets for her six year old daughter. Perhaps the mother would have been better off catching Hannah Montana on Sirius.
The mother forged an essay for a contest to win tickets and a Hannah Montana makeover. In the essay, which was written by the mother, the claim was made that the little girls father had died in a roadside bombing while serving in Iraq. The problem was that the death never happened, and the father is alive and well in another town. CBS uncovered the truth and covered the story in a video. After the scam was exposed, the tickets were rewarded to another contest entrant.
Hannah Montana took over Sirius Satellite Radio's channel 1 on December 27th, and the special programming runs through today.
Position - Long Sirius, XM