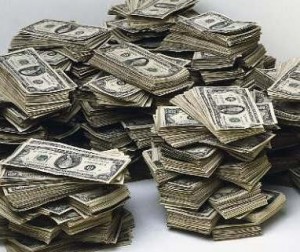 Goldman Sachs, the investment bank that satellite radio investors love to hate, has made the news again this weekend. CEO Lloyd Blankfein and six other top executives have renounced their 2008 bonuses. The move, which came at the request of the firms leaders, came about in the form of a request that the bonuses not be paid, "as a result of the companies poor performance."
It has been reported that Goldman Sachs has set aside $6.8 billion for bonuses. Many are critical of such a staggering bonus figure when tax payer dollars are potentially being infused into the company as part of the bail-out plan.
Whether other companies will follow suit is yet to be seen, but speculation is that Morgan Stanley has set aside $6.3 billion for bonuses. In other news from the financial sector CitiGroup is said to be laying off 20% of their work force, a move that will eliminate about 53,000 jobs. Specific to satellite radio, it has been reported in the Sirius Buzz forums that there will be no holiday party this year, and that instead employees will all get the day after Christmas off in addition to Christmas Eve and Christmas. Cost cutting at Sirius XM has been happening for quite some time with a new round of lay-offs said to have happened at XM recently.
Position: Long SIRI.
[via AFP]