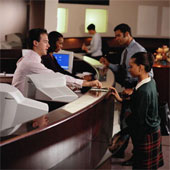 In a shocking surprise that could only be compared to the Miami Dolphins pummeling of the New England Patriots over the weekend, Goldman Sachs and Morgan Stanley are abandoning their investment banking models.
My initial reaction prior to having my first cup of coffee was indifference. The opposite of love by the way, is indifference, not hate. That's how much I don't like Goldman Sachs. The fact that I was formerly employed at Morgan Stanley made little difference to me.
Having enjoyed my first cup of coffee and wiped the sleep from my eyes, the wheels in my head are beginning to spin and the first question I pose to myself is whether this means Goldman will be forced to cover their short positions in Sirius XM. Will Goldmans hedge fund clients such as the now infamous "Jonesie" of SiriusBuzz radio fame now cover their short positions also as a result of being left out to dry?
Near as I can tell, the answer is going to be a resounding "yes!." Details are sketchy as the announcement is only hours old, yet the visibility and transparency required on bank holding companies will give little wiggle room for any manipulative practices.
One benefit of an investment banking business is its research capabilities, which will be dramatically affected at GS and MS going forward. Clients could be leaving in droves which could affect Sirius XM shares. FDIC insured deposits are much less than SIPC deposits.
As for the financing needs of Sirius XM, I would remind others that Sirius XM seemingly had no intention of ever using the services of Goldman Sachs. It is more likely that the company would turn to UBS, Bank of America, Citigroup or Merrill Lynch, all of which have been extremely bullish on SIRI. Even Barclays is about to own the investment banking division of Lehman.
The net effect, is that while Goldman henchmen Mark Wienkes and Jim Cramer were busy trying to bash Sirius into non-existance, Goldman instead fell victim to its own practices. Imagine that! Mark Wienkes a bank teller! I can't wait to see that!
Today is a good day to be a Sirius fan, and a Dolphin fan for that matter!
Position: Long Sirius.