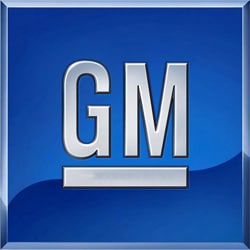 Last week general Motors announced that General Motors brought on Joel Ewanick as their chief marketing guru. The move is substantial because Ewanick was essentially lured away from one of the fastest growing brands in America. Ewanick was in charge of the marketing surge for Hyundai before being stolen away by Nissan in March. GM must have felt that getting Ewanick was important because they made the investment to steal him away from Nissan in short order.
Hyundai has made huge strides in a short period of time, and now enjoys models that are among the top sellers in their class with growing share each passing month. So why is Ewanick so important to General Motors? Because he understands the dynamics of the auto business and what needs to be done from a marketing perspective to make that happen.
Ewanick's mission at GM is to MOVE METAL, and that is a theme that should resonate with Sirius XM Investors. General Motors is the top selling car producer in the OEM arena, and is among the, if not the top satellite radio installer. GM promotional subscribers are counted at the time of sale, and if GM is going to move metal, that means a sales pace that will at least match what they are currently doing.
Ewanick starts later this month, and his impact should begin to show quickly. Watch for him to concentrate on consumer value across the board, and more luxury for the consumer dollar. Sirius XM should get some cases of chip-sets antennas and radio's over to GM as soon as possible to ride this wave. If Ewanick can boost GM's share, other makers will have to follow suit. A Healty GM is good for satellite radio.
Position - Long Sirius XM, No Position OEM's