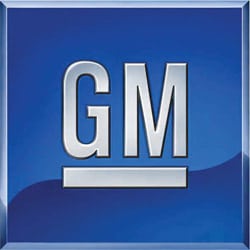 It is being widely reported that General Motors will announce this Wednesday that they anticipate paying off debt to both the United States and Canada much earlier than June of this year. While not directly tied to satellite radio, the news should carry an impact on the overall markets, and may be a step in the right direction on the perception of the economy.
GM borrowed billions from the U.S. and Canada, and still owes about $6.1 billion to the two governments of North America. Paying off all of that debt early has been helped in parts by boosted car sales in Q1 of 2010. Part of GM's recovery can be attributed to the mis-steps of Toyota that recently continued with a recent recall of the Lexus GX 460. Those Toyota mis-steps have led to a virtual guarantee that auto incentives will continue, which could boost sales across the board. Toyota has already announced that they will be conducting very consumer friendly incentives throughout April.
The GM early repayment, combined with good numbers reported by Ford, and decent car sales for April could give the OEM channel and market a good boost. While there are many other economic conditions to consider, this piece of good news can resonate with the American public.
Position - Long Sirius XM Radio, No Position OEM's