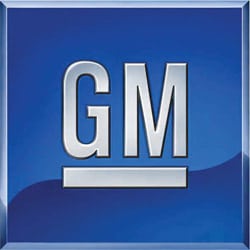 I and it seems many other GM consumers, received an email today from General Motors. It would appear that OEMs may start to do their part regarding possible merger confusion. Here is the email:
At GM, we're focused on each and every aspect of our owners' driving experience. So we've naturally paid close attention to the merger of XM and SIRIUS.
The merger has been approved, and now XM and SIRIUS will move forward with their plans. I'm writing today to tell you that we think that's great news for GM owners. Here are three reasons why:
You'll have new choices. A combined company will be able to offer an even broader spectrum of audio entertainment. You'll have the choice of the best of both companies' programming.
You'll get new pricing and packages. In fact, there will be exciting new subscription packages that combine the best of what each company has to offer. Packages including the best of both XM and SIRIUS programming will be priced below the cost of subscribing to them separately.
You'll use the same radios. XM has guaranteed us that no radio will become obsolete due to the merger. Both companies have millions of radios entertaining loyal listeners. The combined company wants subscribers to enjoy those radios more than ever!
There's nothing you need to do right now. Look for an e-mail in the next few months with programming and pricing specifics. For any questions in the meantime, go to xmradio.com.
XM and SIRIUS will soon bring you the level of service you've come to expect, along with new plans and programming that will exceed your expectations. You, as a valued GM owner, deserve nothing less.
It is a small step, but it is a step. Getting the OEMs to embrace the change is definitely a good start.
Position: Long SIRI, No Position GM