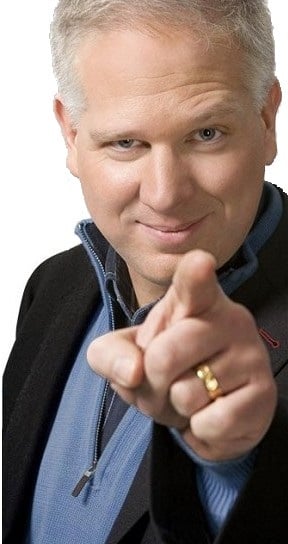 It was just a week ago that Sirius XM announced that conservative talk show personalty Glen Beck would be joining the line-up on Sirius XM Patriot. At the time I pointed out that for satellite radio investors, regardless of politics, signing Beck was a good move for business. By bringing Beck on board, Sirius XM keeps ears tuned to their content, and by extension, their ads.
Today a very public battle between Beck and New York Democratic Rep. Anthony Weiner has erupted onto the front pages of the Internet. As an investor, whether you takes Beck's side or Weiner's side does not really matter. What matters is that Beck getting national attention is a good thing for Sirius XM. This debate has gone mainstream, and Sirius XM will be there to broadcast it. That exposure is valuable.
The Democratic Rep. from New York, Anthony Weiner, released a report May 18th alleging that Goldline International Inc. "rips off consumers, uses misleading and possibly illegal sales tactics, and deliberately manipulates public fears of an impending government takeover." In an interesting twist though, the congressman seems to have a personal and/or political axe to grind. He accuses Goldline of forming "an unholy alliance" with conservative talk show hosts. Goldline spokesman say that they do not base their ad decisions on politics, but do seek out places that carry a positive opinion on gold. Given the current state of the economy, I would theorize that conservatives would tend to be fans of gold right now, because they do not like the state of the economy.
Inflaming the situation Weiner said, ""But the facts are clear. Goldline rips off consumers and Glenn Beck helps." Beck shot back asking listeners to submit photos showing Weiner with "his nose as a Weiner." I would imagine that some of these photos would be material for the Howard Stern Show.
Regardless of the issues, having Glen Beck in the news and amid some controversy is good for satellite radio. Perhaps we will be hearing Goldline ads on Sirius XM soon.
Position - Long Sirius XM Radio