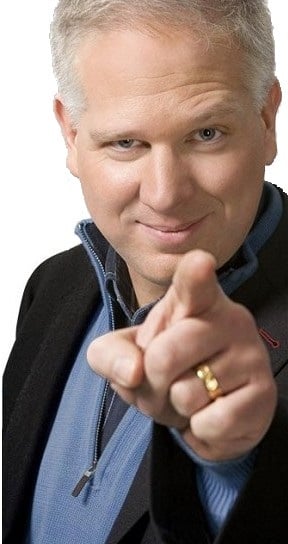 Conservative Talk show host Glen Beck will be joining the satellite radio world with broadcast on Sirius XM Patriot, a conservative talk channel on Sirius XM Radio. Beck will go on the air May 17, 2010 on Sirius channel 144 and XM channel 166.
Beck is widely known in radio circles, and highly regarded by conservative minded Americans for hi poignant views on the world of politics. He has radio television and even print efforts on his resume. Sirius XM is also announcing that Beck will be available on Patriot Plus, which is part of Sirius XM's online programming options and makes this content available on streaming devices such as the iPhone app, Blackberry app, and the soon to be released Android app.
"Radio is the medium that started it all for me so I am very excited to be joining SIRIUS XM Patriot," said Glenn Beck. "It is a perfect satellite home for my radio show and I look forward to having millions of listeners join our daily conversation."
"Glenn Beck is a compelling force in America's national dialogue on any platform, and we welcome him to our expanded lineup of leading conservative voices on SIRIUS XM Patriot," said Scott Greenstein, President and Chief Content Officer, SIRIUS XM Radio. "With the addition of The Glenn Beck Program and the launch of the online Patriot Plus channel, SIRIUS XM subscribers have 24/7 access to a diverse lineup drawn from the best radio on radio."
Position - Long Sirius XM Radio