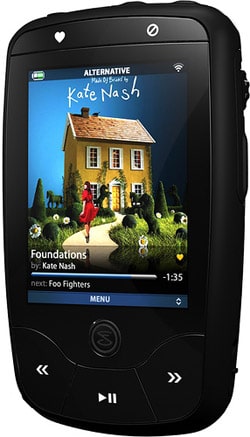 Have the recent economic hard times put a strain on your entertainment budget? If so, this is your lucky day. We are going to make sure that one lucky winner will be rockin' out through the rest of the year with a new Slacker G2 and all the extras they need for the home, car, and gym courtesy of Slacker.com.
What exactly will the winner receive?
40 Station Slacker G2 ($249.99)
1 Year Radio Plus ($47.88)
G2 Home Dock ($29.99)
G2 Sportsband ($19.99)
G2 Car Charger ($29.99)
Slacker FM Transmitter ($39.99)
That is a total prize pack of over 400 bucks! How do you qualify to win? All you need to do is follow @Siriusbuzz and retweet this message before Midnight EST on February 23rd. On February 24th I will then select one lucky winner at random and notify them via Twitter, so keep an eye to see who the lucky winner is.