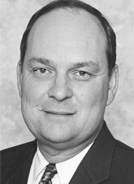 Getting a meeting twenty-two meetings with the FCC is easy if you have the right background. After all, Georgetown Partners legal counsel, David Siddall wrote the book on it. Literally.
As we have pointed out here, Georgetown Partners has been very adept at getting meetings with the FCC, and it is likely due in large part to their counsel David Siddall.
David Sidall is an FCC insider, and co-author of the book "FCC LOBBYING - A HANDBOOK OF INSIDER TIPS AND PRACTICAL ADVICE". The book, with availability at Amazon for $195.00 gives an insiders view on how to navigate through the FCC. Siddall has done more than write a book however. He has an interesting background:
- In the 1970's and early 80's he worked with politicians and then was an attorney at the Congressional Research Service where he specialized in communication issues.
- In 1985 he began his work at the FCC. He was senior Attorney for the Common Carrier Bureau which worked closely on issues that arose after the break-up of AT&T. He was senior attorney and Assistant Chief of the Mass media Bureau. He was Chief of the FCC's Spectrum Allocation Branch. He was Senior Legal Advisor to FCC Commissioner Susan Ness.
- Siddall is an active member of the Federal Communications Bar Association, and co-chairs the Engineering and Technical Practice Committee.
David Sidall is the legal council for Chester Davenports Georgetown Partners, and it is likely the experience and employment history of Siddall that has gained Georgetown Partners so much access to the FCC. In the 44 business days so far in 2008, Georgetown Partners has had 17 meetings with the FCC. An incredible amount of access that has not been rivaled by any other entity in this process. In total there have been twenty-two meeting.
However you feel about the Georgetown Partners proposal, there is no denying that attorney David Siddall carries a lot of knowledge and weight when it comes to the FCC. He has worked there, knows how to wade through the system, and sometimes that is the edge that is needed.
I still await additional detail on exactly what Georgetown Partners is proposing. I think it is shameful that additional detail has not been made available. I think the amount of access that has been granted to Georgetown Partners is excessive, but they are working within the system. If Georgetown Partners wanted to play this above board, I would be more than willing to publish their proposals here. A fair proposal will get a fair reaction from readers. They may not like the proposal, and may not support it, but at least they would have the ability to weigh out and consider things. At this point there is simply nothing on the table. Until such time that there is something to consider, I am 100% against the idea. I am not in the habit of giving out blank checks.
More Detail On Siddall's Book
Position - Long Sirius, Long XM