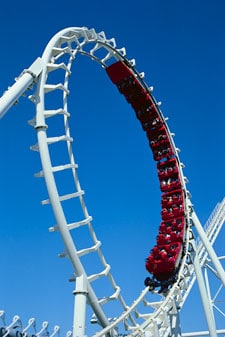 Sirius XM is announcing their Q2 2009 numbers in a conference call August 6, 2009 at 8:00 AM EST. The company typically releases their 10Q prior to the call, so action in Sirius XM will begin in pre-market. Sirius XM has seen a strong move upwards prior to the call, but whether the company will hold the gains is yet to be seen. This is why SiriusBuzz Radio will be hosting a live radio show during the conference call. This is your chance to hear what the company says and get instant reaction like never before. I can talk faster than I type, and instant reaction is important. The radio show also features live chat where you, the passionate satellite radio followers can bounce your thoughts off of each other.
If the past is any indicator, there will be a bumpy ride on the call. Pre call run-ups have a history with Sirius XM, as do post call pull-backs. Savvy investors already know this, and are prepared. SiriusBuzz coverage does not stop there. The discussion will continue in the SiriusBuzz Forums throughout the day. After the market closes, tune in to SiriusBuzz Radio again for a live discussion about what transpired on the call and throughout the trading session. The second show is scheduled for 4:00 PM. As with all SiriusBuzz Radio shows, there will be a chat room and callers will be welcomed.
SiriusBuzz has been at the forefront of giving readers accurate and timely information based on facts and experience in following this equity for several years. We were the first to offer up a q2 preview, and one of the few warning of the one time charges that are sure to be a hot topic of the day. Whether you are a day trader, a short, or a long, the information presented will carry value for you.
Sirius XM Conference Call Web Feed(not recommended for those who plan to listen to SiriusBuzz Radio over their computer)
Sirius XM Conference Call Satellite radio Feed - Sirius channel 126, XM channel 90
SiriusBuzz Radio Special Edition - Morning Show
SiriusBuzz Radio Special Edition - Afternoon Show
SiriusBuzz Forums For Discussion Throughout The Day.
So buckle up, and get ready for an action packed day from the market and your source for accurate information on the satellite radio sector.
Position - Long Sirius XM Radio