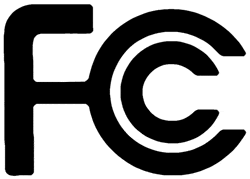 Chester Davenport, founder and managing director of Georgetown Partners, filed an ExParte with the FCC citing a meeting he had with Kevin Martin, Chairman of the FCC and Daniel Gonzalez, Martin's Chief of Staff. This meeting was more low key than other meetings in which Georgetown Partners has had a supporting staff with notables such a Jesse Jackson of the Rainbow Push Coalition.
As per virtually every Georgetown Partners filing, the details are scant. Basically Davenport reiterated his same position that he wants the FCC to mandate that 20% of the merged companies spectrum be allocated to them, as well as access to what equates to 20% stake in satellite radio.
At this point Georgetown Partners has met with members of the FCC no less than 19 21 times, and throughout that process has never really offered any real detail on their proposal. Perhaps now that he has conducted all of these meetings, we can only hope that they are done.
– They state that they will lease spectrum from the company but fail to divulge a number
– They state that they will offer free satellite radio service that is family friendly, but give a caveat that the programming will meet FCC terrestrial radio standards. The kicker is that in theory ALL terrestrial radio programming is "family friendly" by current definitions. Many assume that Georgetown Partners is on a "noble" quest to give "educational" and "diverse" programming. Their quest is 60 channels of satellite delivered radio that will mimic programming on terrestrial, but be carried nationally. Davenport will derive revenue via advertising.
– Without openly stating it, Davenport is seeking a virtual "carte blanche" to the merged company's research and development, marketing, OEM deals, customer service, technical staff, satellite development, and virtually the whole ball of wax. This is because he wants to use the spectrum. Davenport can have a customer base without having to develop a radio, without having to launch a satellite, and without having to support his business in any way. All of this for an undetermined price tag. If successful in his quest, he will have the FCC mandate such a deal, and thereby hamper the negotiating power of a merged Sirius and XM.
Think of it this way. When your Sirius or XM receiver fails, but you are not a paying subscriber to the merged company, can you call Davenport for assistance? No, you will call the merged company. Ever have a phone service that "leases" lines from a bigger phone company? When something fails is that company leasing the space helping you? No, the refer you to a Verizon or SBC Global.
Satellite radio employs a customer service staff that can handle the 17 million subscribers they have. This year alone over 4,000,000 subscribers churned out from SDARS. All told, there are probably at least 13,000,000 SDARS receivers that are currently not being used, that would suddenly become active. This would mean that the merged company would have the added responsibility of handling all of these new customers. Is Davenport willing to pay for this? He says he is, but he has not stepped up to the plate with any serious offers, instead opting to try to have his vision mandated.
Will Davenport share in the expenses with the OEM channel? Will he share in revenue sharing deals with these OEM's? Will he absorb 20% of the SAC costs? Those questions have yet to see a serious answer.
Why is davenport so hell bent on meeting with the FCC and trying to force his agenda through the government? Likely it is because it will increase his negotiation power with a merged company tremendously.
I have a novel idea.
Chester, why don't you stop talking in theory, and throw some numbers on the table? You should start in the BILLIONS by the way. Certainly you have had ample time to develop your business plan. It is time you put it on the table……..or is there something you want to hide?
Letter dated November 1, 2007 – 3 Meetings -Met with FCC Staff – Separate meeting with McDowell staff – Separate Meeting with Copps Staff
Letter dated November 5, 2007 – Meeting with Tates Staff
Letter dated November 8, 2007 – Meeting with Adelstein Staff
Letter dated January 7, 2008 – Meeting with Martins Staff
Letter dated January 8, 2008 – Meeting with Commissioner Copps
Letter dated January 10, 2008 – Meeting with Chairman Martin (with Jessee Jackson)
Letter dated January 15, 2008 – 3 meetings – Meeting with Chairman Martin and Staff – Meeting with Copps, Adelstein, and Staff – Meeting with Commissioner McDowell (all meetings feature Jesse Jackson)
Letter dated February 1, 2008 – 2 meetings – Meeting with the members of the Media Bureau – Meeting with members of Office of General Council
Letter dated February 7, 2008 – Meeting with Adelstein and staff
Letter dated February 8, 2008 – 3 meetings – Met with Martin and staff – Met with Copps, Adelstein and staff – Met with Tate and staff (all meetings featured Jesse Jackson)
Letter dated February 12, 2008 – Met with Mcdowell
Letter dated February 14, 2008 – Met with Copps staff
Letter dated February 19, 2007 – Met with Media Bureau
Letter dated February 25, 2007 – Met with Martin and Staff
Position – Long Sirius, Long XM