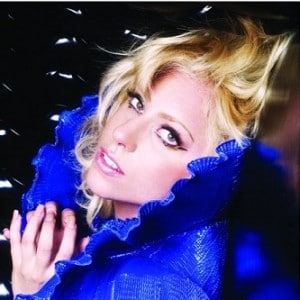 Sirius XM is once again demonstrating that satellite radio takes content to the next level. The company announced today that they will be broadcasting a live interview between Gayle King and Lady Gaga on June 7th from 1:00 – 2:00 pm ET on Sirius XM's Oprah Radio. Rumor has it that Lady Gaga will also make an appearance on the Howard Stern Show that morning.
The unique thing about this interview is that it will happen in front of an intimate studio audience of listeners, fans and Little Monsters at Sirius XM's New York City studios. The interview, on Oprah Radio, can be heard on XM channel 111 and Sirius channel 204 with Sirius Premier (formerly known as "The Best of XM"). Listeners nation wide can call Gayle and Gaga at 888-4-GAYLE-K (888-442-9535) or post questions online. The Gayle-Gaga interview will also replay on Oprah Radio on June 7 at 4:00 pm and 8:00 pm, June 8 at 10:00 am, 3:00 pm and 10:00 pm, June 9 at 8:00 am, 11:00 am and 5:00 pm, June 10 at 9:00 am, 2:00 pm and 9:00 pm, June 11 at 5:00 am and June 12 at 2:00 pm (all times ET).
"Lady Gaga is a one-of-a-kind artist. The way she loves people, and the way the people love her—I've never seen anything like it," said Gayle King. "As she continues to break records and boundaries in the music world and beyond, I am thrilled to spend an uncensored, unscripted hour with her and millions of her fans across the country live on SiriusXM."
When her latest compilation, Born This Way, was released, Amazon sold the album for just $0.99 in an effort to give consumers exposure to their CloudDrive service. The event crashed Amazon's servers due to high demand. This past April Sirius XM ran a promotion that let a lucky subscriber meet pop icon Gaga.
"Lady Gaga's individual and inimitable voice, style and savvy have earned her an unparalleled bond with millions of fans worldwide," said Scott Greenstein, President and Chief Content Officer, SiriusXM. "Only on SiriusXM will you find the special pairing of two distinct voices such as Gaga and Gayle. This one of a kind conversation is not to be missed."
Lady Gaga's album Born This Way has sold over 1.1 million copies to date, and marks Lady Gaga's first No. 1 album. She is the fifth female artist to sell over a million albums in a debut week. Lady Gags also has the most followers on Twitter. Perhaps Sirius XM can get some exposure out of this.
Position - Long Sirius XM Radio