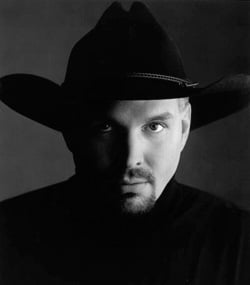 For what looks to be a mutually beneficial two weeks, Garth Brooks is going to be a fixture on Sirius Satellite Radio. You let Sirius drop your name and they'll let you promote your latest three disc compilation.
For two weeks, starting November 5th, Garth Brooks Radio will air on Sirius channel 61 and feature Garth Brooks' music with personal introductions by the artist himself. Brooks will also play some of his favorite country acts and discuss what each means to him.
For all you country loving fans Garth Brooks Radio on Sirius is presented in celebration of the release of Garth Brooks' new 3-disc set, The Ultimate Hits, scheduled for release on November 6.