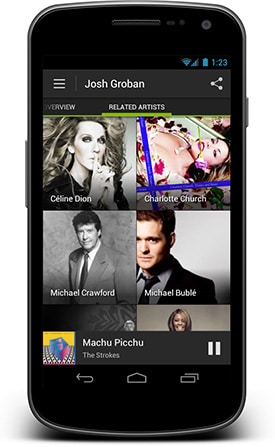 Music streaming juggernaut Spotify recently announced that their free mobile service is now available on the popular Android platform. Frugal users can now enjoy a Premium-like radio experience on the go with a few minimal ad-breaks, just like they would on the desktop platform.
For those who may not be familiar with mobile operating systems, Android is that other little mobile OS with 60% of the U.S. market share.
After making the free streaming jump to the iPhone/iPad just over a month ago, Spotify has enjoyed the view from the top of the free music category, overtaking rival Pandora. All that time at the top has turned into some great numbers with CEO, Ken Parks recently announcing that Spotify now has over 15m active users and over 4m paying subscribers.
With a staggering 26% of Spotifys listeners taking the time to vote with their wallets, it seems clear this company has discovered something that continues to elude Pandora and its meager 1m paying subscribers.
The app, which currently only supports Android 2.1+, can be downloaded for free at the Google Play Store.