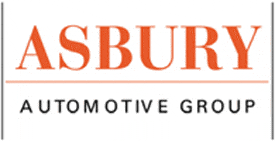 Customers picking up a pre-owned car, with a factory installed satellite radio, at "participating" Asbury Automotive Group dealerships, will now be eligible for a three month SiriusXM subscription.
Asbury Automotive Group, Inc. (NYSE: ABG), with over 80 stores across the country, is the 6th largest automotive retail company in the U.S., averaging approximately $1 Billion in used car sales per year (over the last 5 years).
This latest partnership comes on the heals of the same deal, SiriusXM cut with Autonation just two months ago. The heavy push into pre-owned vehicles brings the SiriusXM trial subscription promotion to a total of over 4,000 participating dealerships nationwide.
"We are eager to have all our locations participating in the SiriusXM pre-owned vehicle program," said Ryun Pavlicek, Director of Retail Strategy, Asbury Automotive Group. "Enabling our customers to drive off our lots with 3 months of satellite radio is a value-added service we are excited to provide."